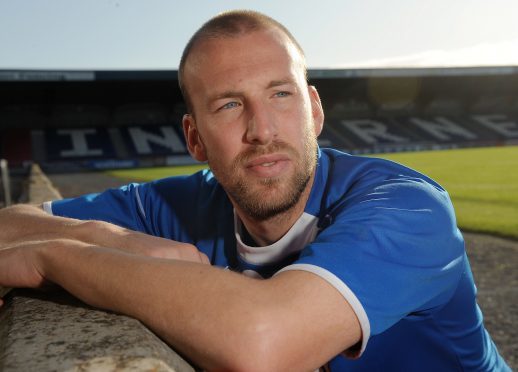 Brora Rangers chairman William Powrie is intent on helping Cattachs manager Ross Tokely progress to a higher level.
Powrie handed Tokely his first management opportunity in December 2016 when he appointed him as Dudgeon Park boss, replacing his former Caley Thistle and Ross County team-mate Grant Munro.
Tokely has steered Brora on a memorable Scottish Cup run this season, with victories over League 1 sides Stranraer and East Fife setting up today's fifth round tie at Premiership side Kilmarnock.
Powrie believes the 38-year-old is capable of carving out a successful management career, and he said: "I see it as my job to get him out of Brora and into a higher place. He knows that, and I've told him that.
"We sit down once a quarter and we go through his performance review on assessing which areas are going well and which need improvement, as the competent football manager is the combination of all sorts of things coming together.
"I will have failed if I don't get him to a higher level.
"He's so embedded and engrossed in football – that's what he wants to do. If he makes a success of his managerial career here, as I think he is doing, people are going to take notice of that."
Powrie is impressed with the way Aberdeen-born Tokely has made the switch to management following a playing career which saw him set Inverness' club appearance record over a period of 16 years, playing in all five divisions with the Highlanders.
Powrie added: "Ross is as vociferous as a manager as he was as a player. He absolutely wears his heart on his sleeve and takes no prisoners when it comes to his performance in the dugout.
"He's a hard taskmaster, you just have to go out to training and watch him. He's absolutely passionate – he lives and breathes football.
"We speak almost every day and like all chairmen and managers we no doubt have our differences of opinions, but he is gaining an understanding that a football club is a business."