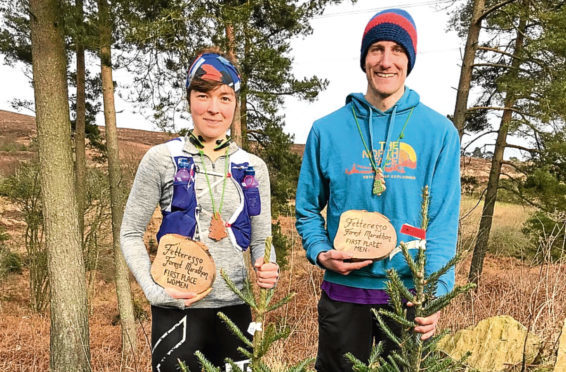 Former world championship rower Lauren Kedar picked up her first north- east running prize when winning the women's title in the inaugural Fetteresso Forest marathon near Stonehaven.
The 22-year-old Oxford University graduate, who is in her first year at Aberdeen University working towards a PhD in geology, completed the testing Mearns course in 3hr 44min 38sec to finish 14th overall from a field of 100 competitors.
Prior to relocating to the north-east at the end of last summer, Kedar had helped Oxford defeat Cambridge in three university Boat Races and was also fourth in the world under-23 rowing championships.
Now the Cosmic Hillbashers club member is turning her sporting energies towards the running scene and admits to have enjoyed her outing in the Fetteresso race.
Kedar said: "It was a spontaneous decision but it was great fun. I'd never done a marathon before so this was an experiment for me.
"The conditions were quite challenging underfoot with snow and ice, but it was a really nice place to do it.It's the first time I've been there. The race was well-organised and the course was well-marshalled.
"I think I was in the lead all the way but I didn't realise that for a long time.When I did find out I was ahead I just tried to keep the pace going as I didn't want anyone to overtake me. But my aim at the beginning was simply to finish."
Angela Reid (North Ayrshire AC) was second woman in 3:49:14 with Jenni Rees-Jenkins (Insch Trail Running Club) third in 3:55;30 while the over-50s prize went to Chrstine Davies (Arbroath Footers) in 5:05:19.
Banchory's Mark Mosgrove led the way in the men's competition, clocking 3:08:40 to secure his first race victory after Metro Aberdeen's Paul Knight sacrificed a big lead in the closing stages.
Mosgrove said: "I don't really do a lot of racing. I've done the Edinburgh and Manchester marathons and the Lairig Ghru race. I'm doing the Edinburgh marathon again in May so this was part of the build-up towards that.
"I didn't take the lead until about 22 miles. The Metro guy was well ahead until then but I seemed to catch him quite quickly and once I went past, that was it. I certainly didn't expect to win."
Knight had led from around the six-mile mark but admitted he ran out of fuel at a critical stage and eventually finished fourth in 3:17:35.
Stonehaven's Jason Kelly was second in 3:12:20 while Metro Aberdeen's Dwayne Batt finished third in 3:16:24. Jason's father, Neill, won the over-50s, 15th in 3:44:38.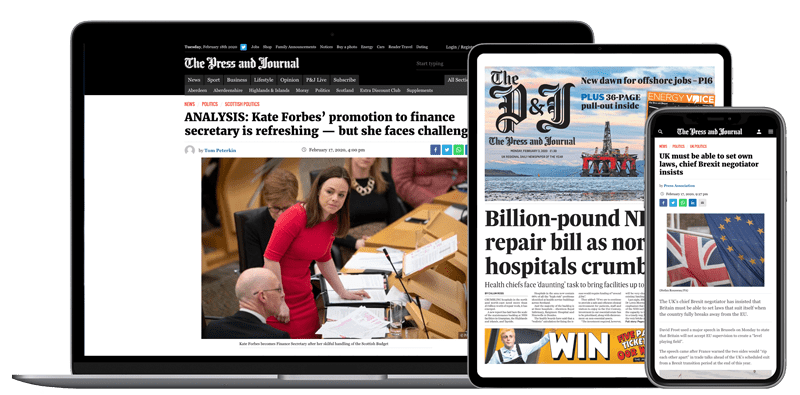 Help support quality local journalism … become a digital subscriber to The Press and Journal
For as little as £5.99 a month you can access all of our content, including Premium articles.
Subscribe