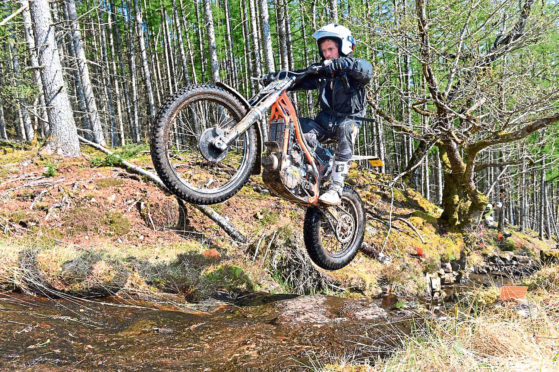 Almost 300 riders are gearing up to contest the annual Scottish six-day motorcycle trials next week.
The event will see riders take on six different routes, varying between 56 and 96 miles in length, in and around Fort William between Monday and Saturday.
Of the 282 riders who come from 18 countries as far afield as Australia, New Zealand and United States, England's Dougie Lampkin is the favourite to continue his domination of the event by clocking up a 12th victory.
The Yorkshireman has won for the last six years on the spin and already has six more titles than previous record holders Sammy Miller and Mick Andrews.
Evanton's Gordon Murray is something of a veteran of the trials and will compete in the event for the 15th time next week.
Murray says the event is one he eagerly anticipates each year. He said: "It's probably the highlight in the calendar for most riders in the world.
"It's a fantastic challenge every year – no matter what standard you are at.
"You are able to ride along with former world champions of the sport but if you get stuck they will come and help you out and vice versa. It's a trials family.
"I'm always looking to try to do better but there are always battles going on with different mates.
"This year I will be riding with Ross Murray, who is no relation of mine and comes from Inver, and David Hollands, who is from Grantown.
"I am 60 but I can still compete at a reasonable standard. I am still getting to keep fit.
"The Scottish committee do a fantastic job in organising the event. As soon as we are finished on Saturday they will already be looking ahead to next year's event."
This year's trials will also incorporate two relay teams – one from Scotland and one from England – for the first time in the event's 109-year history.
The Scottish team will be made up of Sandy Cameron, Alan Mercer and Roger Summers – each taking turns to wear number 100 over the six days – while representing England and wearing number 200 will be Simon Pickard and Tom Pickard.
The two teams will each raise a minimum of £1,000 with the resulting proceeds being shared between a charity of the team's choice plus two local charities – Lochaber Mountain Rescue and Glencoe Mountain Rescue.
The relay scheme is being piloted in an attempt to help gradually introduce riders to the trials before committing to the full six days of competition.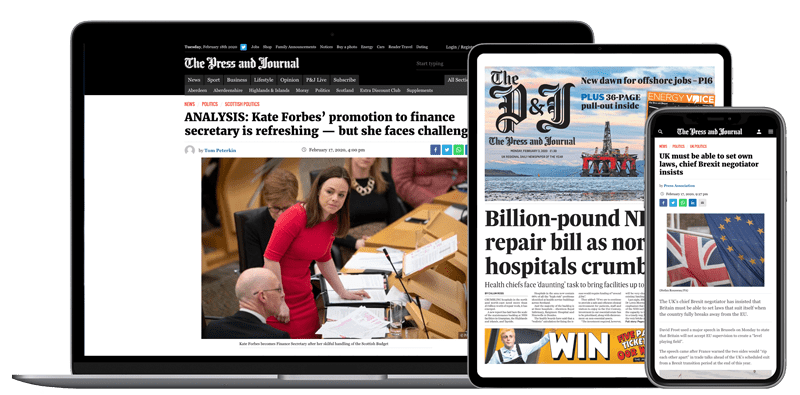 Help support quality local journalism … become a digital subscriber to The Press and Journal
For as little as £5.99 a month you can access all of our content, including Premium articles.
Subscribe