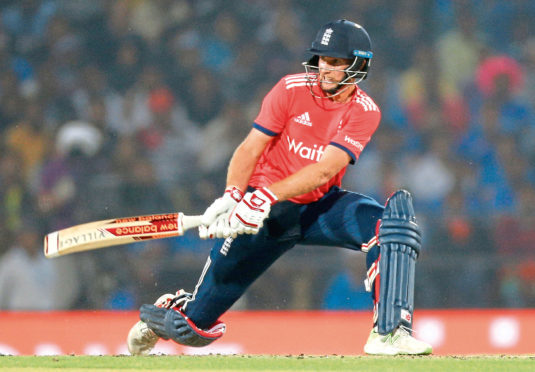 Some sporting concepts could almost be designed to court controversy. Football's play-offs. Belly putters in golf. And the use of multiple substitutes in rugby.
Yet few things have provoked more debate in recent years than the rise of Twenty20 cricket, which is now starting to engulf the rest of the game.
I have some sympathy with the former England Test star, Bob Willis, who said witheringly: "It's cricket for people who don't like cricket."
But it can't be argued the quickfire format has gained a new global audience and the success of the Indian Premier League has been a stellar phenomenon. In Scotland, attempts have been made to develop a national tournament – the Murgitroyd T20 Cup – which runs local competitions with a finals day at the end of the season.
It's time to go further and investigate whether Sunday shouldn't become the setting for a grand 20-20 vision north of the border.
Aberdeenshire's mixed fortunes at the weekend encapsulated why change is essential. On Saturday, they met, and defeated, RHC in the league. It was a 50-over game, a maximum of 10 overs per bowler. Then, 24 hours later, they were knocked out of the Scottish Cup by Clydesdale. In both cases, the teams, largely comprised of amateur players, had to commit a full day to being involved in these fixtures. Factor the five-hour round trips to Aberdeen for the central belt clubs and it's a big commitment.
It is one of the reasons why so many people between the ages of 24 and 30 are reducing their cricket commitments. They have partners, work responsibilities and, however much they love the sport, it isn't the be-all and end-all.
There is no saying T20 would transform that situation entirely. But a new regional set-up, with seven or eight clubs in every section, would help.
Shire, for example, could be in the same group as Stoneywood-Dyce, Arbroath, Forfarshire, Dundee HSFP, Falkland and Glenrothes. The matches would start at 2pm and finish at 5pm. There could even be a home and away element and, suddenly, that's 12 family-friendly, action-packed Sundays with a grand climax in September.
This still leaves room in the calendar for the Scottish Cup, but it would be a radical move to follow what's happening everywhere else in cricket.
It's overdue for such ideas to be given serious consideration.