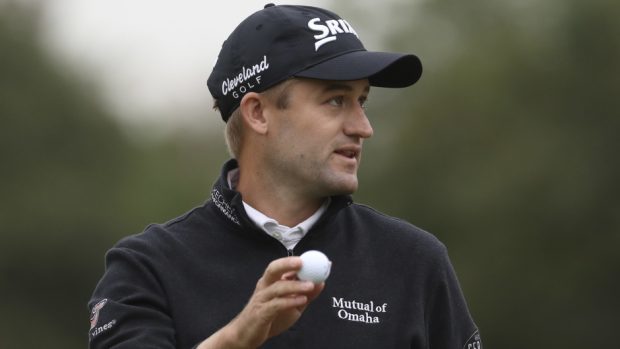 Inverness' Russell Knox is eyeing up his best major finish at this week's Open Championship at Carnoustie.
Knox finished tied 12th at last month's US Open, with an overall score of eight-under-par in a high-scoring tournament at Shinnecock Hills.
The 33-year-old has since won the Irish Open and finished second at the Open de France, however a poor final round of last weekend's Aberdeen Investments Scottish Open at Gullane saw him end the tournament tied in 49th on six-under-par.
Knox feels ready to pick himself up again at Carnoustie however, and he said: "I'm actually delighted I played terrible on Sunday. It knocks me down to reality to be honest.
"Now I can really hit the reset button and get on with it next week.
"If things had gone easily on Sunday, I played decent and not won I probably still would have felt it took more out of me.
"Sunday took nothing out of me, playing that bad. So I can just rest up the next couple of days and recharge for Carnoustie.
"Expectations? I don't know. My goal is my best major finish.
"After coming tied 12th at the US Open a few weeks back, the goal is to beat that."
Knox will take time to reacquaint himself with the Angus links course this week, adding: "I haven't played Carnoustie in at least 15 years – probably more. It has been a long time – I think it was a Scottish boys or Scottish amateur championship.
"I'm sure once I get on to the ground it will come back to me.
"I have watched it on TV a few times. I remember watching the play-off that Padraig Harrington won against Sergio Garcia in 2007 more vividly than me playing."
Knox will ease his way into this week's tournament, having felt the effects of fatigue since his victory in Ireland earlier this month.
Knox added: "I don't know what my plans are, I haven't really got there yet.
"I'll maybe do something on Tuesday and Wednesday, but it will be very light.
"I've got no choice, with the amount of golf I've played. If I went out there and prepared like a madman I'd just be running myself into the ground.
"It has worked for me in the past, but there is no right preparation.
"You can play 18 holes a day for a month and shoot 82 the first round. There's no magic recipe, you just need a bit of luck and good play.
"I'm links golf ready – my caddy keeps telling me.
"France was almost linksy at times, and then obviously I've had the last two weeks.
"I'm seeing the shots, I'm obviously playing fine. It's just a numbers game, that's it."