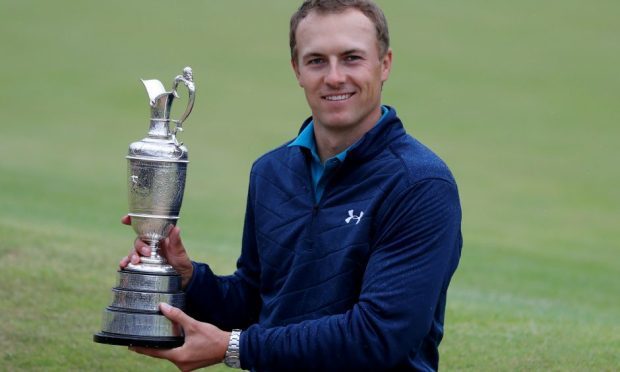 Jordan Spieth handed back the Claret Jug yesterday but believes he can get his hands back on the trophy this Sunday, despite his recent indifferent form.
The 24-year-old from Dallas has not won an event since his three-shot victory at Royal Birkdale 12 months ago.
A third place finish at this year's Masters has been one of the few highlights of an underwhelming 2018 for a player of Spieth's quality.
The three-time major winner knows this would be the perfect place to rediscover that winning formula.
He said: "Handing back the trophy wasn't an enjoyable experience but it is done.
"Hopefully it is only out of my possession for a week, which would be ideal.
"The traditions of The Open are very special, even if you are on the wrong end of that one.
"I thought somebody would maybe meet me in the parking lot and I would give them the case back and we would move on.
"But it was a ceremony and it actually hit me harder.
"It is the coolest trophy our sport has to offer so having to return that was certainly difficult.
"My game feels good. I needed a break as I was dragging along, playing cut-line golf for a while in a pretty heavy schedule.
"An Open championship requires a lot of feel and imagination and I think that's what is needed in my game. I got very technical and into making everything perfect rather than the way I normally play.
"This week provides that opportunity as you don't necessarily know how far the ball is going to go off the tee. You need to play the spots and then use your imagination from there."
Carnoustie is set to be a fierce test this week with the players preparing for fast and firm conditions.
Brandt Snedeker, who normally averages 290 yards off the tee, bombed a drive 427 yards on the 18th during a practice round as an example of the impact the unusually warm summer has had on the course's fairways.
Spieth added: "The firmest conditions I can remember ever playing might have been The Open at Muirfield (in 2013). The weather was perfect that entire week and it baked out but there wasn't much wind.
"If we get wind with these firm conditions, that would be certainly a treat.
"Hopefully we get a pretty even draw.
"The Open can eliminate half the field with one bad afternoon of weather on a Thursday or Friday, like at Troon.
"It is always disappointing if that happens and you are on the wrong side. It's pretty nice to be on the right side."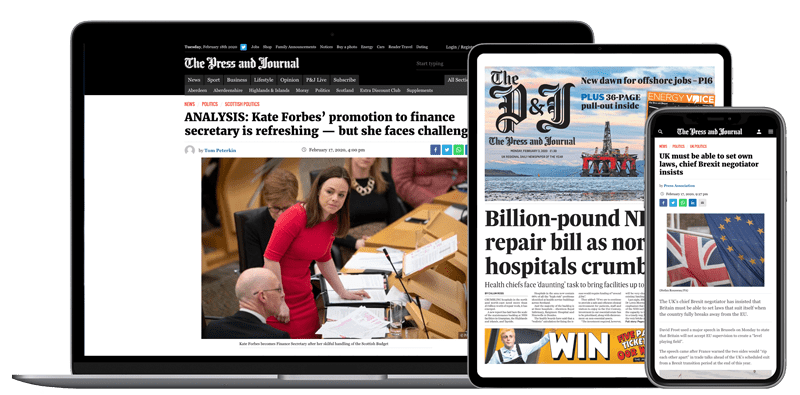 Help support quality local journalism … become a digital subscriber to The Press and Journal
For as little as £5.99 a month you can access all of our content, including Premium articles.
Subscribe