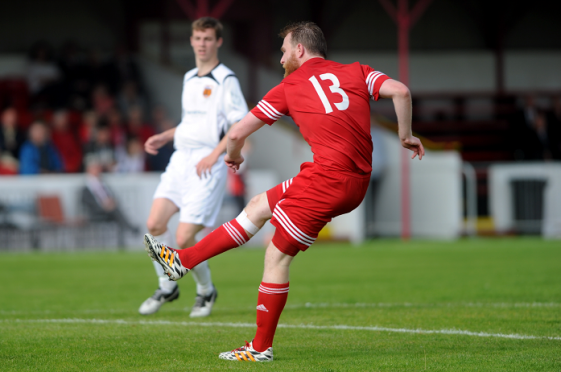 Midfielder Dale Gillespie is relishing his reunion with Brora Rangers manager Steven Mackay after returning to the Cattachs on a two-year deal from Rothes.
Gillespie last night finalised his return to Dudgeon Park just 12 months after leaving for the Speysiders, having previously enjoyed a five-year spell with the Sutherland outfit.
The 29-year-old says the opportunity to link up with long-time former team-mate Mackay, who took over as Brora boss from Ross Tokely earlier this summer, was the decisive factor.
Gillespie said: "I'm looking forward to getting back playing again. I've been trying to get it sorted since the start of pre-season, since Steven has taken over as manager.
"That was the main attraction to go back. I have played with him for about 10 years now, since I went on loan to Elgin City from Caley Thistle at the age of 18. That was the first time I had met him, but I've played with him basically since then at both Nairn County and Brora.
"I saw them on Saturday in their 2-0 win against Forres Mechanics, and they looked very fit and sharp as you would expect from Steven. At his age he keeps himself in great condition.
"It's a good start, to have two clean sheets and win both games, hopefully I can go and help them now as they've got a small squad at the moment."
Gillespie, who twice won the Highland League title during his previous spell with Brora, is confident he can hit the ground running, adding: "The majority of the players are the same, so it's quite an easy decision to go back. There's not the usual thing having to settle into a new team, with knowing everyone so well. Hopefully that will be beneficial.
"We had a couple of good years at Brora when we won a lot of trophies, so hopefully I can go back and try to win a few more before I stop playing."