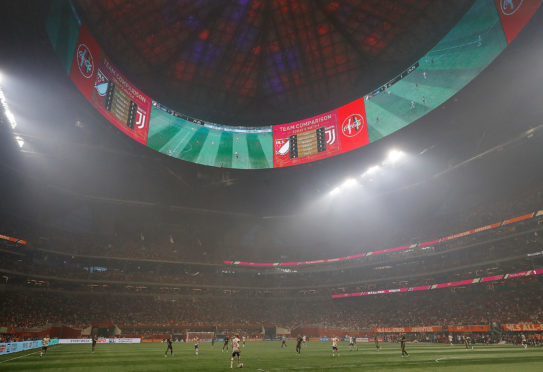 As a player he had his moments in the sun but now Stephen Glass is in at the ground level of one of the most exciting team projects in sport.
Glass joined Atlanta United this summer, swapping his role as an academy director and women's head coach at Carolina Rapids to take over the under-17s at arguably Major League Soccer's most vibrant franchise.
United have only been in the league a year but have smashed MLS' attendance record five times. The Mercedes-Benz Arena, also home to the Atlanta Falcons NFL team, is a feat of architectural beauty and modern fan experience.
Glass, Tayside-born but a young star with Aberdeen, has been in America since finishing his playing career in 2011. His current landing spot may be the pinnacle.
He said: "I went to a game a couple of weeks ago with 50,000 or 60,000 in the stadium. It's unbelievable, probably the best I've seen. The facilities are the same; they've done their homework.
"The owner and the community are invested in it – not many areas attract and sustain that many fans. The owner (Arthur Blank, who also owns the Falcons) was told soccer wouldn't work and he's made it his business to do it. He's very charitable to the surrounding areas and the city has embraced the team."
Atlanta's fanbase is organic; it is not a franchise relocated from another city and dropped despairingly elsewhere to find roots again. It is making its own mark, proudly emblazoning the red-and-black jerseys on a football pitch, rather than the gridiron.
A one-time Scotland international, Glass interviewed with academy director Tony Annan and Carlos Bocanegra, the ex-Rangers and Fulham defender who is Atlanta's vice-president. His role puts him in charge of the club's under-17 team, with the aim of pushing players into the under-19s, their United Soccer League team (the league below MLS) before jumping into the firsts.
He has had his players in Mexico for a training camp and is buying into an already-successful project.
Glass said: "They won a national championship in their first year and reached the final in the second. The club wants to promote youth and it's up to the staff to make kids as good as they can be. If superstars appear, we need to make sure that talent isn't wasted."
At a time when Scotland is undergoing its own youthful revolution in the guise of Project Brave, Glass, who spent four years with the Dons and also turned out for Hibernian, Newcastle, Watford and Dunfermline, is a keen observer.
The last 12 months has seen Falkirk and Livingston, two of the more productive youth set-ups in the last decade, shelve their academies. The Reserve League has returned this week, in a bid to better bridge the gap between youth and senior football.
Glass said: "Some of the best learning I did was playing reserve games with senior players. Roy Aitken, Paul Kane, Peter Heatherston, Paul Miller; these were great professionals who taught you how to be a pro.
"It's old school. It's fine being the best in your age group but that's not the reality when you get to the first team.
"It's a huge part of some clubs' business model, producing players for the first team or to sell. When you neglect that in favour of buying players from outside the country because it's cheaper, it's a slippery slope."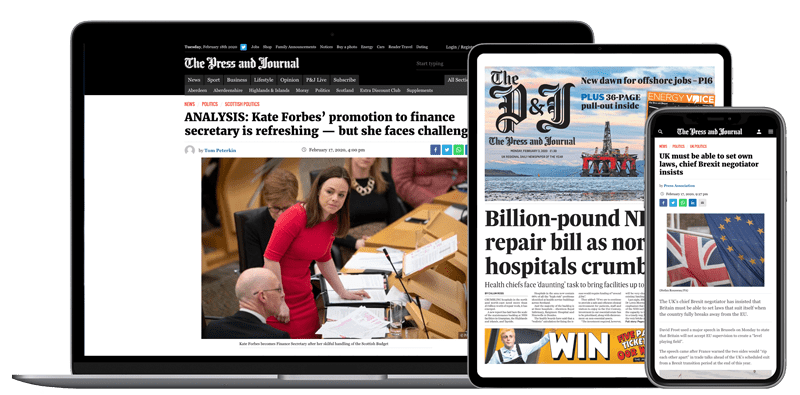 Help support quality local journalism … become a digital subscriber to The Press and Journal
For as little as £5.99 a month you can access all of our content, including Premium articles.
Subscribe