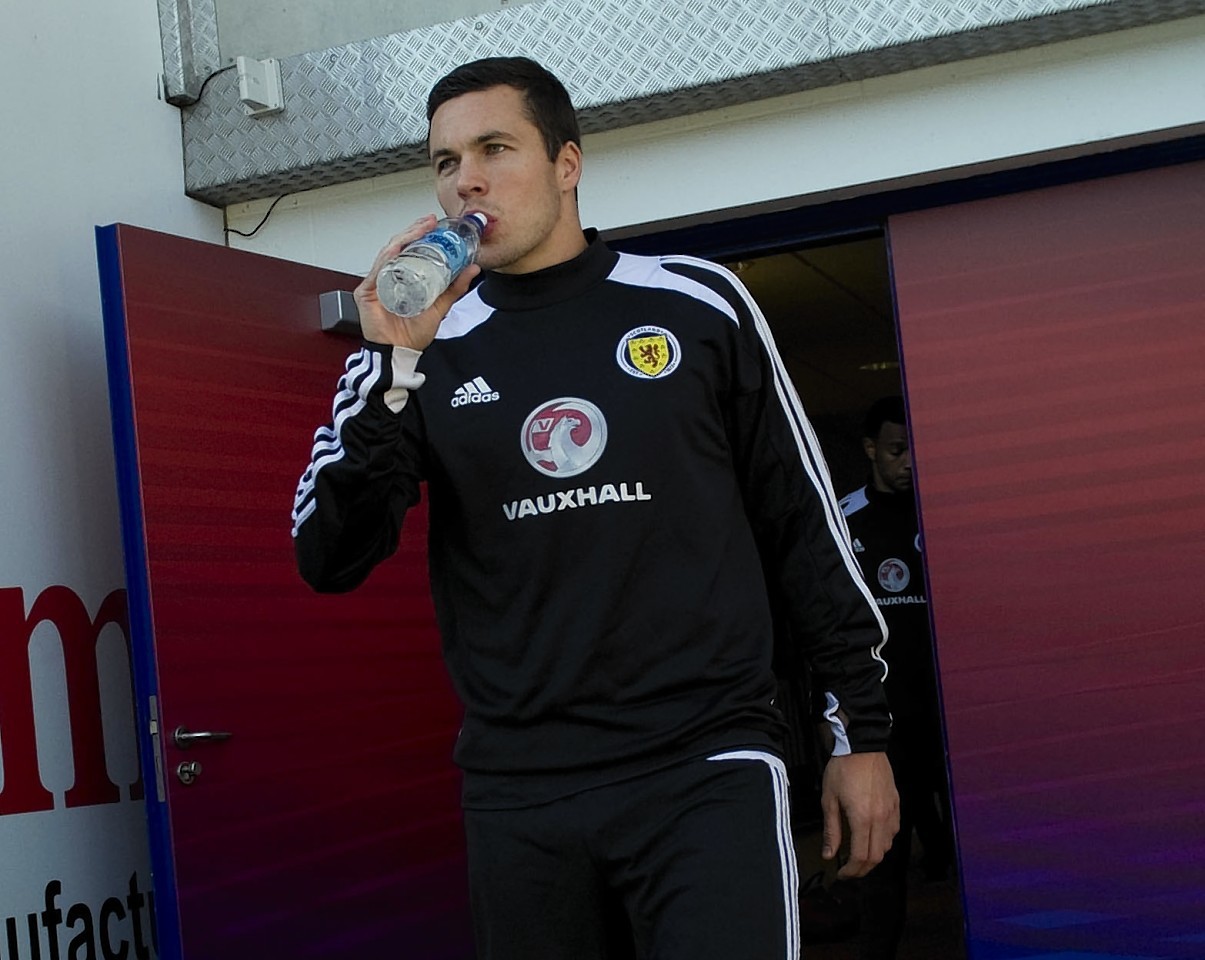 Ross County midfielder Don Cowie hopes his pathway to success in his career can provide inspiration to some of the young players in the Staggies' squad.
Cowie last week returned to County on a two-year deal from Premiership side Hearts, having made 191 appearances for the Dingwall club prior to leaving to join Highland rivals Caley Thistle in 2007.
In the 11 years that have elapsed since he left Victoria Park, Cowie enjoyed success in English football with Watford, Cardiff City and Wigan Athletic, which included a season in the Premier League with the Bluebirds in 2013-14. Cowie also won 10 Scotland caps between 2009 and 2012.
It all began County for Strathpeffer-raised Cowie, and in addition to his own playing duties the 35-year-old hopes his influence can help some of the club's younger players.
Cowie said: "First and foremost the management wanted me to come because they feel I can add something to the team, and hopefully help the team get back to where we want to be in the Premiership.
"Secondly though, hopefully I can set standards on a daily basis and players can see what path I chose in my career.
"I always knew I had limitations as a footballer, but what I did on a daily basis was make sure I was the best I was.
"That's enabled me to have the career I have had, and I'm not planning on stopping yet. Hopefully that can rub off on the younger players.
"At the same time, they're their own people, and if I can just help them in any way possible it can only be a bonus."
Cowie made his return to action with the Staggies in Sunday's 3-2 Betfred Cup loss against Hibernian at Easter Road, however he concedes he is still playing catch up, adding: "It has been a long summer for me. I have not played any friendlies. The last game I played was the last game of last season with Hearts.
"It was a long time, so it was good to get back and have a week's training here. I went on probably a lot sooner than anticipated, unfortunately Jamie Lindsay looked like he got a nasty knock.
"In that sense it was bittersweet, but it was good to get on the pitch and add to what the boys had been doing.
"I've been in the game long enough to know you've just got to find a way of getting your fitness.
"It's something I pride myself on anyway, but there's nothing like game fitness. You just can't replicate that.
"I'm more than confident I will not take too long before I'm up and running."