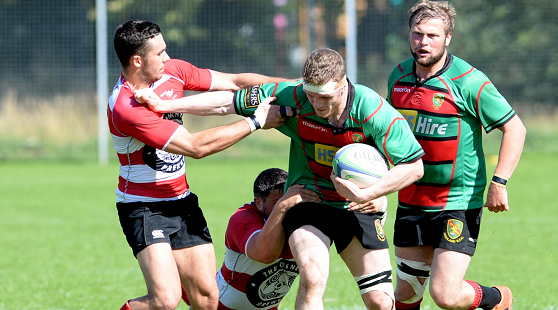 Orkney centre Graham Poke hopes the islanders can benefit from the injection of several youngsters into the first team this season.
After retaining their National 3 status for a fourth successive year Orkney have a new coaching team in place, consisting of vice-president Gary Coulthard and former club captain Alan Brown, whose playing involvement has been curtailed by injury. Previous head coach Paul Livingstone stepped down prior to the end of last season through work commitments.
Poke, who has been replaced by hooker Scott Rendall as skipper from last season, hopes the Pickaquoy outfit can embrace the fresh start.
Poke said: "It has been a long summer without rugby, everyone is chomping at the bit.
"We have had good numbers at training in the last few weeks and we are all looking forward to the challenge.
"We have a good few young boys looking to make the step up from the under-18s, which puts more pressure on the boys that played last year.
"People might not be so complacent, where in the past they may have known they would be in the team, a few of these young hungry boys will keep everyone on their toes.
"Personally it takes a bit of pressure of me not having to think about the captaincy side of things, and Scott took like to duck to water when he filled in last year."
Orkney begin competitive action for the new season in tomorrow's National League Cup tie at home to National 2 side Dumfries Saints, and Poke expects a tough test, adding: "We played them at this stage last year, losing 78-12, and we had them in our league the year before.
"They do not concede many points, but even last year they didn't pile up their own points until late in the game. They are well drilled."