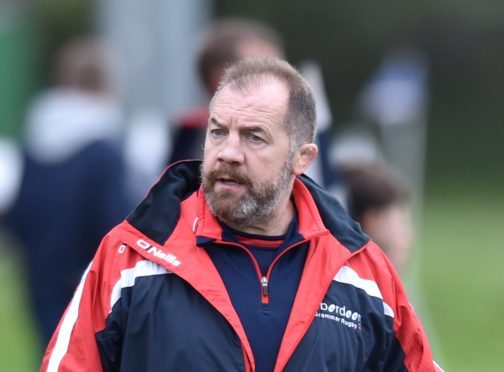 One of the north-east's most experienced rugby coaches has spoken of the need for a new "performance team" in the region to stop an exodus of talent.
Kevin Wyness, who is working with the Caledonia Academy after spells at Aberdeen Grammar and elsewhere, is concerned about the region's lowly place in the Scottish pecking order.
He fears the situation may grow even worse with the absence of any clubs north of Stirling in the Super 6 structure next season.
Ayr, Boroughmuir, Heriot's, Melrose, Stirling County and Watsonians were chosen by Scottish Rugby to compete in the new competition.
But there are fears this will weaken the standard outwith the central belt and the Borders.
Wyness said: "I don't think there are too many clubs in the city or shire, but they are all of a similar standard. With the best-placed team in the area (Aberdeen Grammar) being in National 1, many ambitious players will head to Edinburgh, Glasgow or Stirling to get the opportunity to play Premiership, or Super 6 rugby.
"I would like to see a performance team in the city, not any of the current clubs, but one where the city and shire clubs would be the main shareholders and where the best players would play. If they were not selected for that team, they would play back at their home clubs."
Wyness has grown frustrated with the lack of dialogue between the many different organisations in the north and north-east of Scotland.
He is convinced that the only way to grow the sport is to set aside traditional rivalries and form new partnerships.
He added: "I admire the efforts Highland RFC have put in. They have outstanding facilities and a real drive to develop the game with investment in players and coaches.
"They have a development officer, are advertising for an assistant DO, have links with the H&I University for rugby/sports courses and have male and female players at all ages.
"Locally, we have clubs such as Aberdeen Wanderers, Deeside, Ellon and Mackie Academy FP who do a great job with youth development. This should be great for their sustainability at the same time as producing players who may go on to play at higher levels."
Jim Rae, the honorary president of Aberdeen Grammar, said he was in broad agreement with Wyness.
But he added: "We share Kevin's aspirations for rugby in the north, but to bring this about would require substantial resources and facilities which, at the moment, we do not possess."
Gordonians coach, Ryan Morrice, added: "If other clubs want to sit down and discuss how we can move things forward, I'm more than happy to be involved.
"If Super 6 is successful and gets expanded, rugby in Aberdeen needs to be in a position to make a franchise bid or risk being left further behind the rest."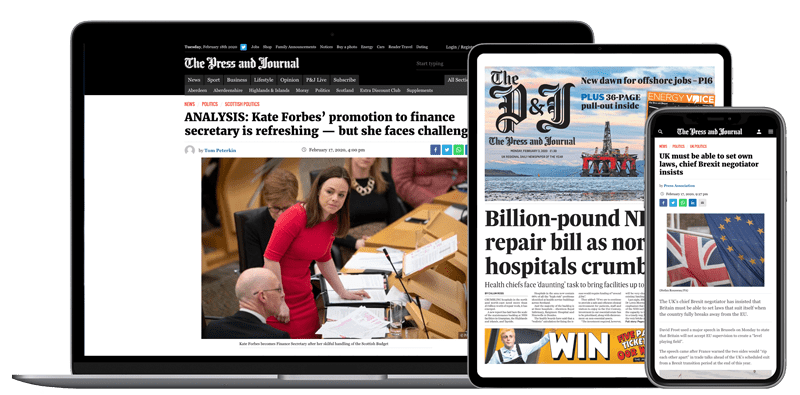 Help support quality local journalism … become a digital subscriber to The Press and Journal
For as little as £5.99 a month you can access all of our content, including Premium articles.
Subscribe