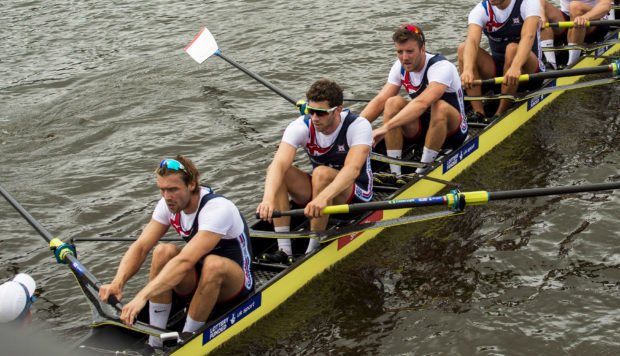 Alan Sinclair is looking to add to his World Championship medal tally as Great Britain begin their quest for gold in Bulgaria.
The Inverness rower will be in the men's eight squad trying to wrestle the title off Germany, who are unbeaten in finals since the 2016 Olympics.
GB had been the most consistent challengers to the Germans, who hold the world record in the eight at 5:18.680.
However, a fifth-place finish at the European Championships in Glasgow last month has led to another slight adjustment to the crew, with Sinclair moving further back in the boat from the fourth to the second seat and Olympic champions Moe Sbihi in for Tom Jeffery.
Sinclair picked up a silver medal in the coxed pair four years ago and a bronze in the four in 2015, with the missing colour from the set his target this time around.
He said: "We're definitely going out to get the best colour of medal we can. We're not going expecting to win but that's where our ambition is set at. In terms of physiology, we're near the top standard for the event so there's no reason why we can't have that expectation of ourselves.
"It'll be a pretty tough competition. The Germans are favourites – they've won every time they have been in finals – and the Australians won't be too shabby either. The Romanians are getting faster too, so it won't be a two-horse race.
"We need to be more consistent. The change of seat feels very different but I'm confident that the new line-up is proving to be more in line with what gets the best out of us as eight individuals. The standard of training has improved and it's fair to assume that our levels in the race will improve too."
Although the Championships start on Sunday, the first eights race is not until Wednesday, meaning Sinclair will have been in Plovdiv for a week before getting down to competition. Should they come through the heats without the need of a repechage, the final will be four days later on the Sunday.
Sinclair added: "It gives us a bit of time to hone in on our race pace. It's my first time in Bulgaria but from what the guys who have been before are saying, it's fast water which means fast boats."