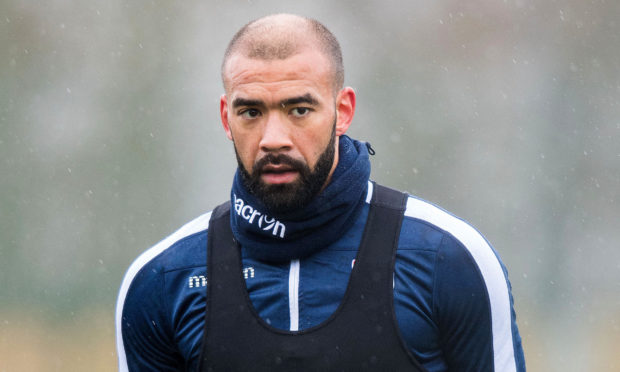 Ross County defender Liam Fontaine feels Stuart Kettlewell and Steven Ferguson have taken inspiration from the world's best managers in their coaching of the Staggies' players.
Kettlewell and Ferguson performed an overhaul of County's squad in their first full season in charge since replacing Owen Coyle in March, making 11 new additions following relegation from the Premiership.
The Staggies have made a fine start to the Championship campaign, and sit top of the league ahead of today's trip to Queen of the South.
Englishman Fontaine has keenly observed the success of Manchester City under Pep Guardiola from afar in recent seasons, and he feels the Staggies co-managers have put a similar emphasis on making the most of their time on the training ground.
Fontaine said: "I think we have got better standards this year, with the squad that has been built.
"The managers are starting their managerial careers and have been able to start from scratch in pre-season.
"They have been able to implement what they want, both out on the training field and transferring it out on to the pitch.
"I think anyone watching us at the moment can see we are playing with confidence.
"With their backgrounds, dealing with the academy, you see a lot that side of it on the first team.
"Something I feel that gets lost in first team football is the coaching aspects. If you watch the best managers in the world, such as Pep Guardiola, they still coach and show people what they want.
"Obviously it's on a smaller scale here, but out on the field they show us exactly what they expect of the players.
"Everybody goes out on a Saturday knowing exactly what they need to do. It takes a while to settle in, but as we can see just now it's going well."
Fontaine joined County in January after leaving Hibernian, where he succeeded in gaining promotion from the Championship at the third time of asking under Neil Lennon in 2017.
The 32-year-old feels the Staggies must show a cutting edge if they are to meet their target of returning to the top-flight at the first time of asking.
He added: "It's a different league because when I was with Hibs, we had Rangers and Hearts who were both in the league.
"At the same time, you've still got to win the league. In every game we've got to go and try and put points on board, and try to open up a gap between us and the others.
"We just have to be consistent, which is another emphasis the managers have put on us.
"In the previous seasons at Hibs we would slip up in the games where people would expect us to win. In that final season we just became more ruthless.
"We have said in-house here that we need to be ruthless. Any team that wins any league, you will see they that given the opportunity they will always punish.
"We have got some good options. Our squad is very decent for this league. Any opportunity that arises, we need to be ruthless."