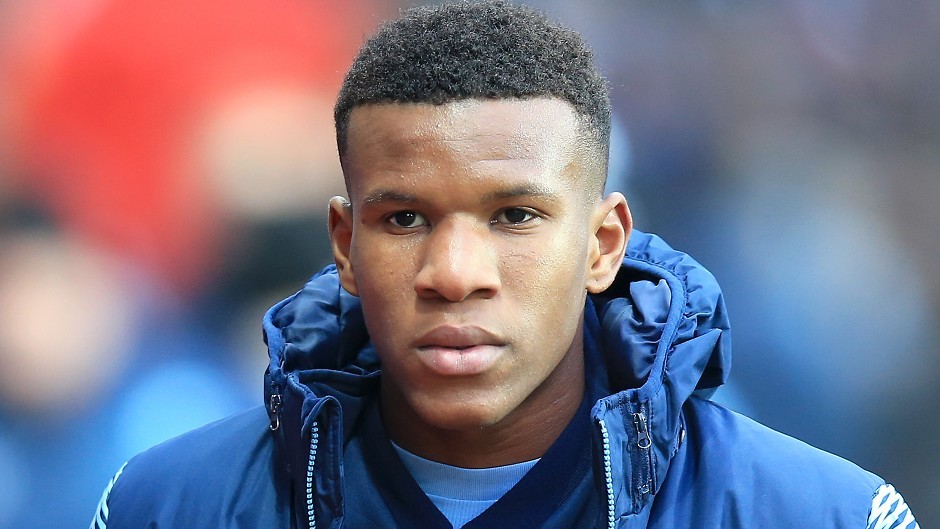 Making the most of downtime away from the pitch is a key part of any professional football player's life, but Caley Thistle midfielder Riccardo Calder has opted to do things his own way by recording his own rap music.
While many players will use their days to head for the golf course or cinema, or spend several hours playing video games, Englishman Calder has instead chosen to pursue a hobby he has held since his early teenage years.
Eight hours away from his family in Birmingham, a multitude of thoughts flow through Calder's head when he returns home from training with his Inverness team-mates, and the 22-year-old has found a passion for channeling them into rapping.
My tribute to Cyrille Regis someone who had a impact in my life 💫 love goes out to his family & his wife on this sad day but heaven gained another angel 🙏 R.I.P Cyrille ❤️ #CyrilleRegis pic.twitter.com/Jj1sTlbprz

— Riccardo calder (@Riccardocalder1) January 30, 2018
An emotional instance came in January this year when he recorded a song in tribute to his agent and mentor, the former West Brom striker Cyrille Regis, who died at the age of 59, and Calder has recently taken it a step further by setting up his own account on Spotify under the artist's name "Cardz."
Calder said: "I do it as a hobby in my spare time. I have a lot of time off here away from family.
"I'm a deep thinker as well, I think a lot of stuff when I'm at home and it comes out in the form of rapping. That's what I've ended up doing.
"I've had a passion for it since I was quite young. Some people play golf in their free time, but I've never played in my life.
"With rapping, I've been told I'm good at it and I'm doing well in it as well. If I have a talent and loads of time to use it, I'm going to do it.
"Cyrille Regis was my agent and an inspiration, but also just a normal guy to me. He was completely healthy the last time I saw him.
"It was a shock, but instead of turning the grief into anger I thought I'd just channel it and rap about it and that's what I did.
"I put something on Twitter and a a lot of people saw it and liked it."
While Calder has enjoyed good feedback about his music, Calder is reluctant to look too far into the future, with his football career still the main priority.
Calder, who could feature in Saturday's Highland derby away to Ross County, added: "I've had contact about it and recommendations, with people putting me forward on social media.
"A good few people have got back to me from record labels, but I can't just jump at that. It is a talent and people within the music industry are going to buy into it.
"So it isn't something I can just jump at because at the moment I am playing football.
"If I had 10 talents and could make time for them all, I would do it. Football and music are two different things at the same time. When I'm playing football I'm happy and when I'm writing music I'm happy as well.
"At the moment, I'm happy where I am and know I can balance both things. I've been playing football a lot longer than I've been rapping, so football will obviously always come first."