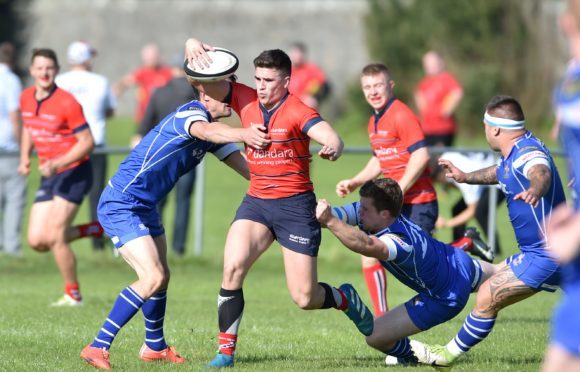 Sean Mills could have been on the sidelines for more than a month with a suspected broken wrist – until Aberdeen Grammar's team doctor intervened.
An initial X-ray on his wrist, after he got injured against Jed Forest, had him facing having his arm in a cast. It was not until Louise McCulloch accompanied Mills to the follow-up appointment and pushed for a secondary X-ray, which revealed nothing had been broken.
Mills came back to play and inspire Grammar in the second half against Kirkcaldy last week, as they ran over four tries that were all converted by full-back Mills. However, he came close to not featuring at all.
He said: "I went to get it X-rayed and they told me I had broken it and would have to come back the following week to get it cast. It wasn't until the Grammar team doctor asked for it to be scanned again that we found out it wasn't broken.
"I don't know if she maybe wanted to look at the bone from a different angle but I got the extra X-ray and had it properly looked at. There's absolutely nothing wrong with it, so I'm pleasantly surprised with that. I would have had a cast on for at least six weeks. While it's still sore, I can strap it up and I'm fine to play."
Mills was stamped on against Jed and missed the defeat against Musselburgh while he awaited the outcome of his injury. He comes back into contention to start tomorrow against Kelso, with Grammar on the road chasing their third league win of the National 1 campaign.
Kelso are winless and level at the bottom with Dundee HSFP, while Mills is setting lofty targets for the Rubislaw outfit as he believes they ought to be contenders at the opposite end of the table.
He added: "Most Borders teams are skillful and aggressive. I played against them for Hillhead Jordanhill and they always got the better of us, so it would be nice to get one over them.
"Based on our results so far, I think we can aim not only for the top for but to win the league. Top six is a must but now we're looking at top four and we should be going for number one. There's enough in the team to make me believe we can."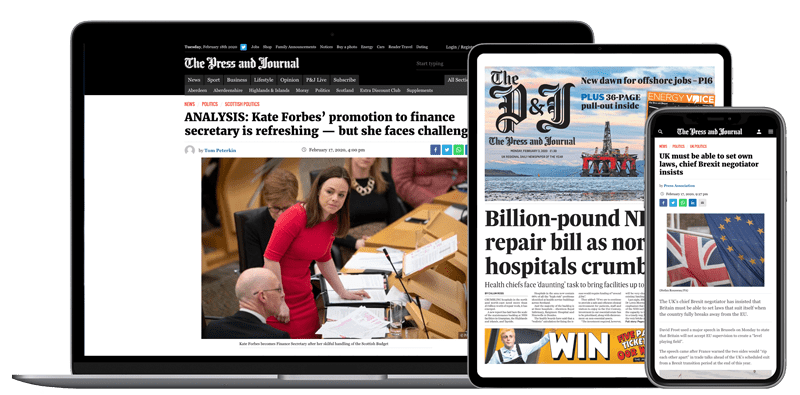 Help support quality local journalism … become a digital subscriber to The Press and Journal
For as little as £5.99 a month you can access all of our content, including Premium articles.
Subscribe