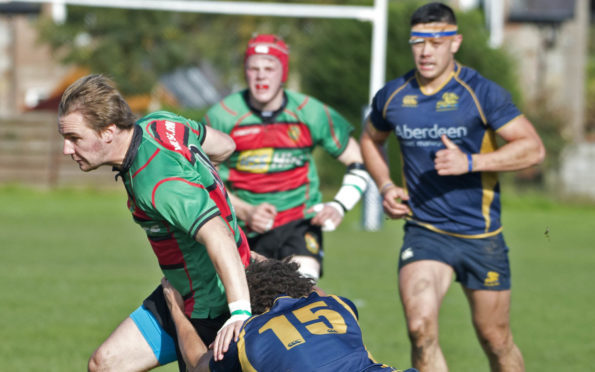 Ambitious Highland have set the target of being a National 1 side within two years.
Iain Chisholm, player-coach with the Inverness outfit, believes the building blocks are in place for the club to continue its ascension through the Scottish leagues.
They were a Caledonia 2 North side in the 2013-14 season but three promotions in four years have elevated them to the third tier of the national pyramid, under head coach Davie Carson and an expanding team of coaches.
The club has traditionally aimed to get promoted within two years of reaching a new division, allowing one year for consolidation before pushing on for the next level.
Chisholm, who works as Highland's club development officer, has played a key role in the evolving of the club since arriving last year, overhauling its youth programme, working with local schools to promote rugby and starting a women's team under the Highland banner.
The platform for progress is there with their on-site training facilities and clubhouse, opened last year at a cost of £3.5million.
Chisholm said: "We still have a relatively young squad and we want to be in National 1 in two years. We're looking realistically at the top four this year; if Falkirk, who were two divisions above us last season, are the standard to go by then we're not going to be too far away.
"We've implemented the Highland way, in that we want to run teams off the park. We aim to play fast and loose. Everyone has the same opportunity to play for the first team and we want players to challenge the coaches, so we can become better coaches for them.
"We have 60 to 80 players turning up for training, so we're having to utilise all of our coaches. Everyone has a job to do to help the performance on the pitch and that's translated into the results we've had."
Highland face Whitecraigs tomorrow, the side below them in National 2, as the third-placed side look to keep pace with unbeaten Biggar and Peebles at the top of the table.
Chisholm has overcome recent injury niggles, after suffering with hip, quad and back trouble which had been exacerbated by the artificial surface at Canal Park. His role within the club has been streamlined with the recruitment of Ruaridh MacDonald as an assistant development officer. MacDonald also combines a playing and coaching role.
The former Jed-Forest and Edinburgh Accies back said: "I still struggle to change hats sometimes (between playing and coaching). But the other players understand there's a line – when I'm coaching they listen and when I'm playing, they can have a bit of banter.
"I asked a few people how they coped with being a player-coach and I was told it was one of the most difficult things to do. But it is enjoyable. My training schedule now is geared towards longevity, rather than short-term. I'm training so I can last longer, rather than to get quicker or bigger, and I'll play for as long as the body holds up."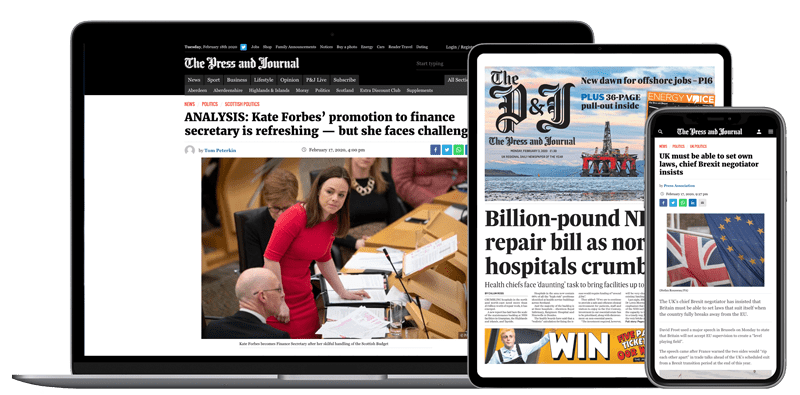 Help support quality local journalism … become a digital subscriber to The Press and Journal
For as little as £5.99 a month you can access all of our content, including Premium articles.
Subscribe