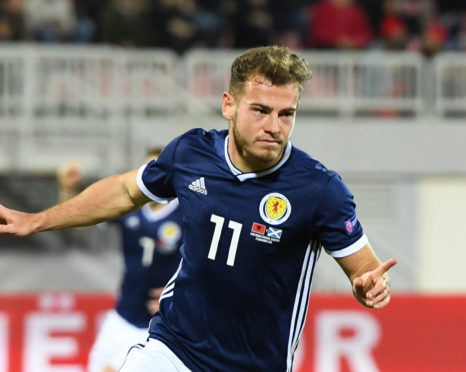 Scotland manager Alex McLeish is likely to stick with the team that defeated Albania when his side hosts Israel in the UEFA Nations League tonight.
The Scots produced an excellent display to triumph 4-0 in Shkoder on Saturday, giving them the opportunity to win Group C1 with a victory at Hampden Park tonight, although any other outcome will see them fall short.
Scotland's performance was all the more impressive given the nine withdrawals from McLeish's squad, with the former Aberdeen defender delighted with the impact of his incoming players such as Ryan Fraser, Ryan Christie and Steven Fletcher.
When asked if he will select the same starting line-up, McLeish said: "I would be tempted. We will just keep it close to our chests just now but I have done that before on many occasions.
"I'm glad to see guys have picked up the mantle. With some players missing here was a chance to make a mark and make an impression.
"That was Ryan Fraser's first competitive game for us. He has been in very good form, so it wasn't any surprise to see what he did the other night. We expected those kind of performances from the players.
"As a footballer you have to prove yourself every week. That was always my mantra – last week you may have played well but now it's the next game.
"You've got to try and get yourself to a level of greatness in terms of how far you can achieve as an individual."
McLeish has previously experimented with a 3-5-2 system but opted for a 4-3-3 in Albania, with the goalscoring impact of wide players Fraser and James Forrest a particularly strong feature of the Scots' display.
McLeish added: "Over the last couple of years, just from observing football and watching games, I have looked at 4-3-3 for a long time.
"It was always in my head but we wanted to try things in the summer, new faces, and other things precluded us from getting to certain systems.
"We tried other ones, and I don't regret that. I thought it was an era in our history when we had to do that.
"We said we had to maybe take a hit in terms of some results, but it's still painful when you lose."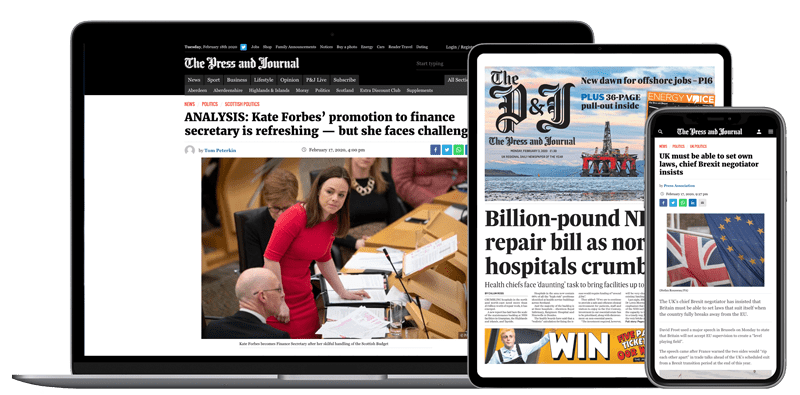 Help support quality local journalism … become a digital subscriber to The Press and Journal
For as little as £5.99 a month you can access all of our content, including Premium articles.
Subscribe