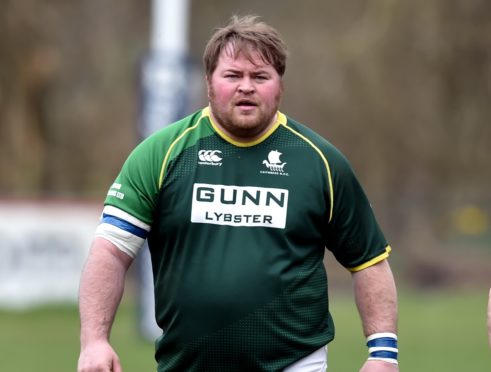 Tom McGee has stepped down as head coach of National 3 side Caithness due to his increasing work and family commitments.
Thurso-born McGee has been in charge at Millbank since 2016, when he returned to his hometown club to replace Russell Mill at the helm. The 39-year-old, who played as a prop for Leeds between 2005 and 2010, had previous coaching experience with Wharfedale and Yorkshire Carnegie.
After leading Caithness to the Caledonia 1 title at the end of his second season in charge, McGee has overseen a fine start to the life in the national leagues, with the Greens currently fifth in the table.
McGee, who is operations manager of seaweed harvesting company New Wave Foods, says time constraints have left him with no option but to step down.
McGee said: "I have now finished up as head coach. It was not an easy decision to step back but the commitment required was just becoming too much for me to continue doing the head coach job.
"I felt I was taking the team quite well, the team had progressed really well, but I just felt I was trying to manage too many things.
"At the moment I am trying to operate a business, build a house and manage a young family and unfortunately for the rugby I have had to take a step back from the leadership and administrative stuff that comes with it.
"I'm of the feeling that you need to be able to put everything into it to do it right, or you shouldn't do it at all."
McGee hopes the Greens players can pick up from where they left off, with no succession plan yet in place ahead of Saturday's trip to Murrayfield Wanderers.
McGee added: "There is nobody immediately in place to take over as head coach, although we have around four coaches at the club of a similar level, and I will still try to coach when I can as and where required.
"We are sitting fifth at the moment and it should be the end of season target to finish as close to that as possible.
"The guys have been fantastic, they have really bought into the way we are doing things and I really think they are in a fantastic position to kick that on."