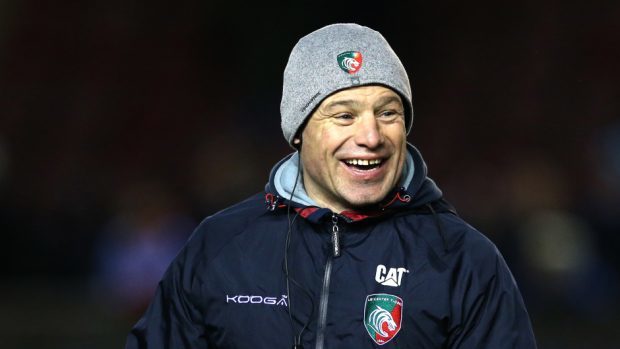 There used to be a time when Edinburgh and Glasgow's rugby teams resembled Theresa May and Jeremy Corbyn: even the slightest mention of Europe could turn them into gibbering wrecks.
But, whereas the politicians still seem to be stuck with the mantra: "Abandon hope all ye who enter here", the Scottish sides have made remarkable progress in recent months.
So much so, following another auspicious weekend, with Edinburgh trouncing the Galacticos of Toulon 28-17 in France and Glasgow beating Cardiff Blues 33-24, that both are on the cusp of qualifying for the Champions Cup quarter-finals.
That scenario has never happened before. To be honest, it has never remotely looked like happening before. But matters are changing on the European circuit and the Scots are at the forefront of the revolution.
Their critics might argue that the SRU's personnel should be enjoying impressive results. After all, while most other clubs have to balance their own books, Murrayfield controls everything in the domestic game.
But, while there are still valid arguments for the creation of a third team – one which is based outwith the central belt – it would be churlish not to praise the efforts of the city duolopy on their European forays.
A lot of the credit for Edinburgh's barnstorming displays has to go to their tough-as-teak English coach Richard Cockerill.
He's one of those coiled springs of aggression and ceaseless activity who never saw a brick wall in his playing career without running right through it. And he has brought that same intensity to his bullocking forwards.
Even now, with his men virtually in the next stage of the tournament, he is taking nothing for granted and talking up the "rock stars" of Montpellier, in advance of the teams meeting on Friday.
It's an intriguing tussle, given the fact that the French ensemble are now spearheaded by former Scotland coach, Vern Cotter.
You could say it's Cockerill against the cockerels if you know your rugby history. But Edinburgh have advanced in leaps and bounds, both in the Pro 14 and in Europe.
Yes, they and Glasgow still have work to do, and they suffer the occasional hiccup in their endeavours, but they are learning to beat the French, the Welsh, even the English on a regular basis.
In which light, Friday's fixture could have ramifications beyond the club milieu, given how close we are to the start of the 2019 Six Nations Championship on February 1.
If Edinburgh can go out and get the better of Montpellier, it would earn them an automatic home tie at Murrayfield in the last eight.
But perhaps more importantly, it would demonstrate that while so many people seem scared of making predictions about Europe right now, the Scots are in their element.