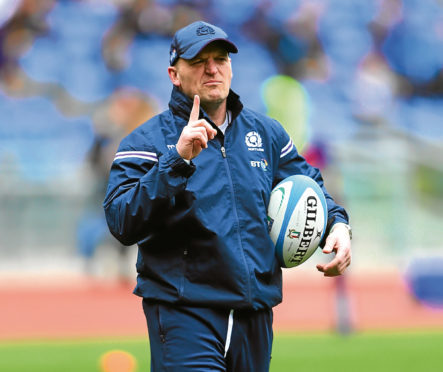 There was a lot of optimism in advance of Scotland's Six Nations trip to Paris, yet it didn't take Hercule Poirot, let alone his namesake, Jefferson, to fathom it was so much hot air.
But the fact remains the French had really struggled in the championship in the last two years and Gregor Townsend's team should at least have been capable of testing their mettle and trying to expose their fragile confidence.
Well, the match wasn't just a deflating experience for Gregor Townsend's side, but it exposed a few inconvenient truths which should bother those who love Scottish rugby.
Yes, the 27-10 scoreline looked bad enough, but the reality is it could have been an awful lot worse and the omens are no better for the rest of the championship while the SRU's collective continue to flounder with the basics.
The deflating display at the Stade de France served as a reminder of how much Gregor Townsend and his coaching staff rely on a few world-class stars.
And how, in the absence of such high-calibre individuals as Stuart Hogg, Finn Russell, Duncan Taylor, John Barclay, their replacements have been largely left clutching at straws. And shadows.
There have been plenty of Scottish collectives who have come a cropper in Paris in recent years.
But Townsend's men entered the Six Nations with high expectations which have simply not been delivered. They have lost two of their three matches and life could get worse in the next few weeks against Wales at home and England away.
If the Scots don't win at least one of these contests, they will have gone backwards and the litany of errors in the last two tussles has been unacceptable at this level.
It's all very well to keep describing the team as possessing potential and applauding the coach's previous exploits at Glasgow. But, compared to the Southern Hemisphere figures oozing intent elsewhere – such as Warren Gatland at Wales and Joe Schmidt at Ireland – the Scots are too often guilty of schoolboy errors at Test level.
It's a blight we are not seeing from most of the other combatants. But, in the last two matches, there has been an extraordinary array of dropped passes, botched kicks, fluffed line-outs and – against France – the inability to capitalise on a numerical advantage even with an opponent in the sin bin.
In a World Cup year, the Six Nations is turning into a harsh reality check. Scotland need to wrap a few players in cotton wool before travelling to Japan.
And we'll have to discuss again the creation of a third professional team to back up Glasgow and Edinburgh. Even if this causes financial problems for the administrators, they will need to be addressed.
After all, more than 200,000 fans watched the three home autumn internationals at Murrayfield. That's an awful lot of ticket money and it has to be invested in broadening the Scots' resources.
That obviously won't make any difference in the next year or two and one might anticipate the Scots performing better with the return of their wounded warriors.
But, on the pitch, they must become more streetwise, more prepared to win ugly and tough it out and emulate the example of Wales.
The latter were trailing badly against both France and England at the midway point of their contests, and yet launched stirring fightbacks and prevailed in both cases.
That ability to roll with the punches and get down and dirty seems to be beyond their Scottish counterparts just now.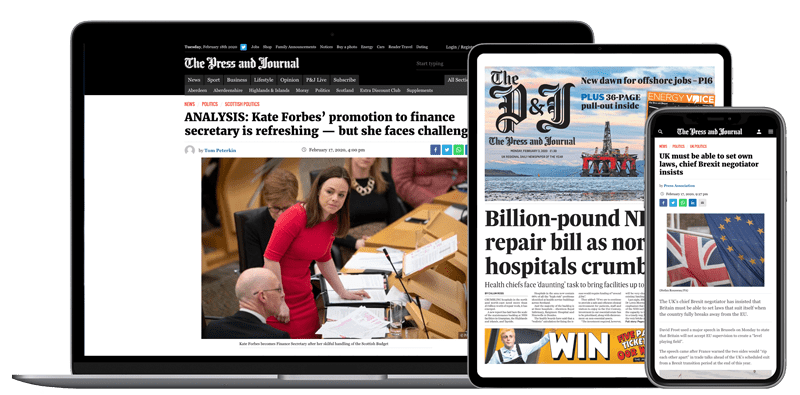 Help support quality local journalism … become a digital subscriber to The Press and Journal
For as little as £5.99 a month you can access all of our content, including Premium articles.
Subscribe