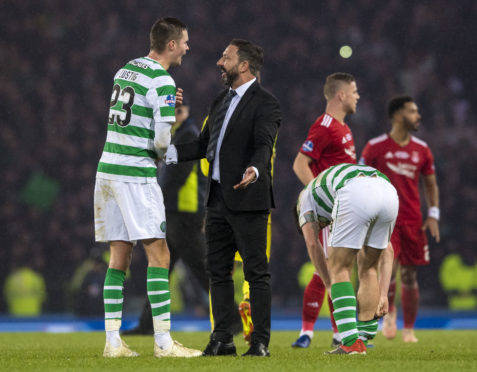 Aberdeen manager Derek McInnes has called for consistency when it comes to eradicating sectarianism from Scottish football.
The Dons manager addressed the issue yesterday after it emerged Police Scotland have opened an investigation into reports of sectarian chanting aimed at Rangers boss Steven Gerrard by Aberdeen fans during Tuesday's Scottish Cup quarter-final replay.
The Rangers boss was faced with cries of "sad orange b******" during the clash with Aberdeen, which the Dons won 2-0.
The latest incident comes just three weeks after Kilmarnock boss Steve Clarke reacted with fury when he was dubbed a "fenian b******" by sections of the Ibrox support.
McInnes has urged the authorities to take a zero tolerance approach to the matter in a bid to tackle the problem.
Ahead of today's visit of Livingston to Pittodrie, McInnes said: "I have got to condemn any abusive chanting whether it's sectarianism, racism or whatever. There has got to be full condemnation across the board.
"It's disappointing that we are talking about that as it seems to be the fallout from the game as the result was such a positive one for us as a club.
"But there can't be selective reporting on this, there can't be selective condemnation of it, there can't be selective investigation from Police Scotland or whoever whenever they decide to pick and choose.
"It's got to be all inclusive across the board whenever there's any sectarian chants there has to be the same approach to every case."
McInnes said he was the victim of sectarian chanting at Hampden earlier this season, adding: "In the Betfred Cup final when Celtic were celebrating and the song that was sung is seen as a sort of mocking song.
"It was the exact same song was directed to me from what felt like the whole of the Celtic end.
"It wouldn't have been everybody but it was pretty close to it I would imagine and not one person reported it.
"It wasn't in the delegate's report and Police Scotland never made an investigation into it then.
"So it's the same song sung by a lot more, more audible but nobody regarded that as important enough to report.
"Now I wasn't offended by it and the fact is I'm not offended by it but there has to be consistency and not pick and choose.
"It's not exclusive to one support and certainly not exclusive to our support. On that day it was clearly heard by me and my family but I need to stress there was no offence taken.
"It's disappointing that people are now deciding to pick and choose when investigations should be held when all of a sudden people are offended by it."
When asked yesterday about the alleged chanting during Tuesday Scottish Cup match, Rangers manager Gerrard said: "Words have never hurt me. I've had a lot of abuse at a lot of stadiums but I'm totally fine with that.
"Let's hope we're talking about the football. Again I'll ask our supporters to behave in a proper manner and get behind the team."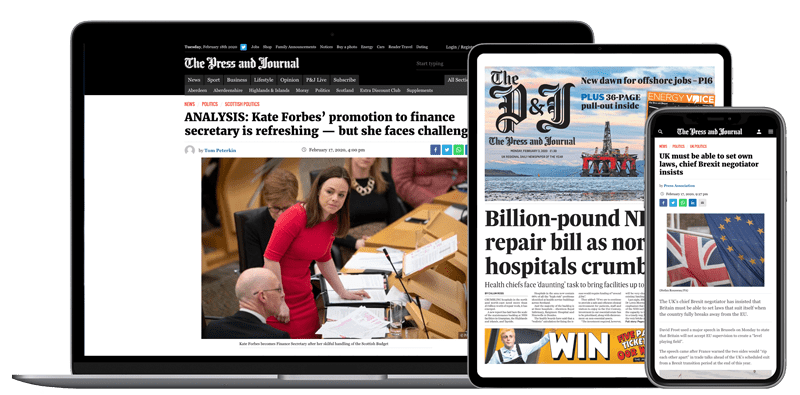 Help support quality local journalism … become a digital subscriber to The Press and Journal
For as little as £5.99 a month you can access all of our content, including Premium articles.
Subscribe