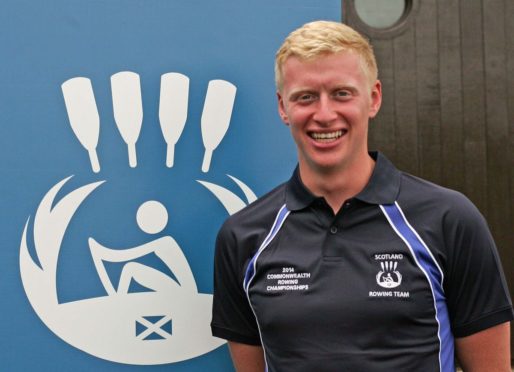 Aberdeen's Lewis McCue has won the Scottish Rowing Coach of the Year award.
The 24-year-old has been a driving force in the sport across the region and has created new partnerships between different organisations in recent years.
McCue was a successful junior competitor and gained honours at world level on the water. But, at the age of just 22, he decided to switch his attention to coaching and that move has subsequently paid dividends.
He said yesterday: "I started rowing in 2007 when I was at school at Harlaw and the schools club in Aberdeen launched a new Learn to Row programme.
"I went to the Junior World Championships in 2012 and then I took part in the U-23 World Championships from 2013 to 2016.
"In the final two years, I won a silver medal in the men's coxless fours.
"I am now the head coach of University Rowing Aberdeen, the partnership between the two university boat clubs in the city – RGU and Aberdeen University.
"I started coaching after retiring from my own career in September 2016 and two years later, was appointed full-time head coach. A lot has progressed during this period, which is great to see and, hopefully, this will continue in the future.
"My advice to anybody who is keen to try the sport is 'You'll regret not starting it sooner'. If you want to get involved, check out www.universityrowingaberdeen.com for more information."