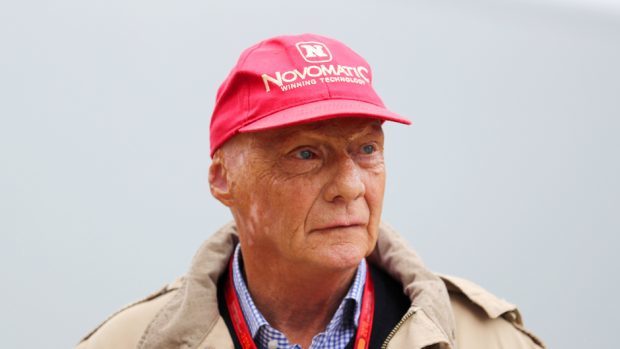 The greatest sports stars have the uncompromising ability to transcend adversity and regard triumph and disaster with the same unblinking vision.
Niki Lauda, whose death at 70, has sparked tristesse across the motorsport community and the wider sporting sphere, was one of the true legends in his domain, not just because he won Grand Prix and global honours – although there were plenty such accolades on his packed cv – but because he refused to accept that any cause was hopeless, any mission in vain.
By any yardstick, the Austrian was an exceptional competitor, somebody blessed with both panache and pragmatism, allied to a perseverance which served him well, even though his own family were against him entering the pit and paddock.
In these days, the sport was highly dangerous with a grievous casualty rate and Sir Jackie Stewart later lamented the loss of so many friends and colleagues, remarking there was a "shroud which hung over us all."
Yet, both he and Lauda, who won three world championships apiece, were special talents, men who prospered without coming from a wealthy background.
Lauda took out personal bank loans to ensure he could participate in F1 and, after making his debut in 1971, displayed sufficient skill and grit to persuade the legendary Enzo Ferrari to offer him a drive with the Scuderia in 1974.
The famous Italian organisation was immediately rewarded with a podium in his first race and a maiden victory three meetings later in Spain. Then, just 12 months later, he secured his first title for the Prancing Horse.
If that had been his only achievement, Lauda would still have merited acclaim. But there was more, so much more, not least in the remarkable fashion he recovered from a sickening crash in the German Grand Prix at the Nurburgring.
Trapped in his burning vehicle, he suffered awful injuries before eventually being hauled from the wreckage,  and there were doubts as to whether he would survive his ordeal, let alone climb back into a race car.
However, that perspective ignored Lauda's determination, his unstinting will and steely resolve to return to the sport, and there was something almost miraculous about the way that, just six weeks later, he was a participant in the Italian Grand Prix, bandaged and in pain after extensive surgery, but as resilient and tenacious as ever.
Lauda went on to take the title for a second time a year later, but retired in 1979 to start his first airline business. Yet, with his ambitions undimmed and his passion still fuelled by F1, he made a comeback for McLaren in 1982 and won the championship for them in 1984, following a protracted and exciting scrap with teammate Alain Prost.
In his later years, this mercurial character was never far from the action or the limelight, whether in taking a consulting managerial role at Ferrari in 1993 or becoming team principal of Jaguar at the beginning of the 21st century.
Friends, colleagues and Grand Prix fans alike viewed him with reverence, but he wasn't interested in dwelling in the past or indulging in recherche du temps perdu.
On the contrary, he knew the sport had to keep adapting and pushing forward with new developments and he was at the forefront of so many of the positive initiatives.
As one colleague remarked: "He was as vital a component in F1 in the latter part of his life as he had been during his driving heyday."