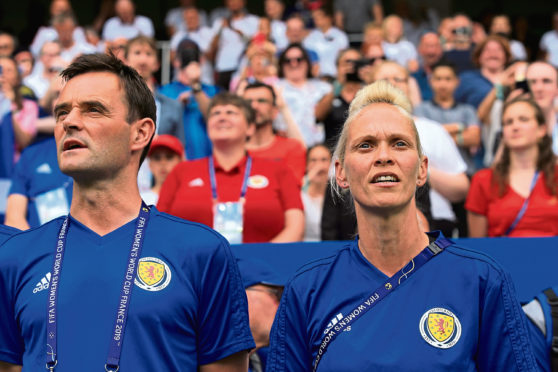 Both Scotland and Japan have taken a surprising amount of criticism for their opening World Cup results.
The Scots, competing in their first women's World Cup finals, lost 2-1 to England in Nice and were indebted to the performance of goalkeeper Lee Alexander for keeping them in the game.
Japan, 2011 champions and runners-up four years ago, failed to break down Argentina and came away with a goal-less draw.
But Scotland head coach Shelley Kerr has come to the defence of both sides ahead of their meeting in Rennes this afternoon.
Kerr said: "We're ready for the second game. If we had lost 2-1 against the US, France, Australia or Germany, everyone would have been talking about what a fantastic result it was.
"But for some reason we've taken a bit of flak for losing 2-1 to England. Actually, the majority of our performance was good and we've said that to the players.
"Japan are a brilliant team. People are running away from how good they are because of one result. I've played against them way back and remember it really well, them whizzing by me all night. We lost 4-0 and their movement was incredible.
"Tactically, there are different scenarios to consider and we've looked at them all.
"We need to think about starting positions, about how we line up when they have comfortable possession – who's where, who presses – then how to counteract them when we have the ball."
Coming up with a game plan to fool the world's best is never easy, particularly when you are underdogs. Kerr had the Scotland men's team as reference for that in the 3-0 defeat by Belgium on Tuesday.
She added: "In years gone by we've played the likes of Sweden. We've sat in and been absolutely battered 1-0. It could have been six or seven. But we've grown since then and we don't want to go back there, to be defending for our lives then losing a goal, because the outcome is the same.
"We need to be able to play our game in spells, while being mindful of the opposition. It's about recognising when to be expansive and when to sit in.
"We got criticised for the Switzerland game when we lost 1-0. Before, we could have lost that three or four.
"The team is growing and it's about recognising the moments when we can be expansive and when we need to sit in. Doing that for 90 minutes? We watched the men's team do it against Belgium. It was a tough game.
"The men started well and kept possession well but were so unlucky because they conceded just before half-time and right at the end of the game. Take these two moments out and it was a much better result."
Qualifying for back-to-back tournaments has meant an improvement in Scotland's world ranking but they were still one of the lower seeds when the draw for this World Cup was made. Kerr said: "When you look at the six groups, of the third-pot teams we're the second-lowest ranked.
"If you're going on stats, that means we shouldn't get out the group stage.
"We need to punch above our weight. Are we capable of doing it? I think we are.
"It's going to be tough but I do think we're capable of doing it and personally I think maybe winning one game will be enough to get you out the group stage.
"We can't lose our focus. It literally is one game at a time."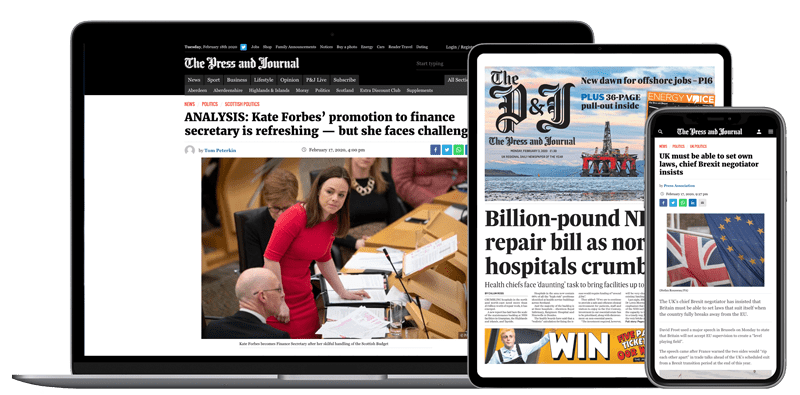 Help support quality local journalism … become a digital subscriber to The Press and Journal
For as little as £5.99 a month you can access all of our content, including Premium articles.
Subscribe