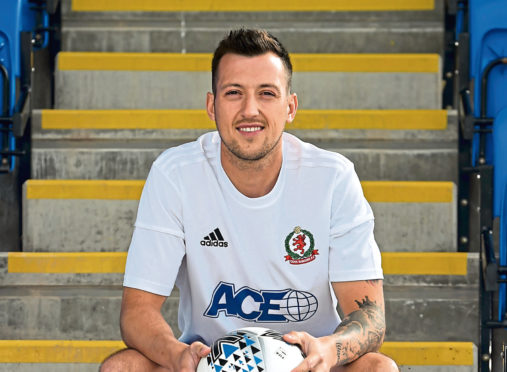 Cove Rangers midfielder Connor Scully says there will be no one prouder than him when the Highland League champions kick off their first match as an SPFL club.
The Aberdeen side are preparing for life in League 2 after defeating Lowland League champions East Kilbride and Berwick Rangers in the pyramid play-offs.
They will face Edinburgh City on the opening weekend of the League 2 season at Balmoral Stadium on August 3 following the completion of their Betfred Cup group games against Peterhead, Dundee, Caley Thistle and Raith Rovers.
Scully says there is a huge buzz about the club as they gear up for the new challenge.
He said: "I can't wait.
"I have been with Cove for a long time, more than 10 years, and this is the best time so far.
"I have been in the first team for eight years but I was in the youth ranks since I was 15.
"It is great to see the club in the SPFL.
"My family moved from Kincorth to Cove when I was 12 so it means a lot to me to see the club doing so well.
"Being from Cove, it is great to be part of the team to have reached the SPFL from the Highland League."
Scully believes his side has nothing to fear in their first season in Scottish football's fourth tier.
He said: "We have quite a few players in our team who have played in League 1 and League 2 before.
"It is something I have never experienced and I'm looking forward to testing myself in this level.
"I wanted to play at this level but I didn't want to go anywhere else.
"The main aim for the first season is to stay in the league.
"We need to consolidate but we have nothing to fear.
"If we play to our strengths we know we will cause teams problems.
"The other teams will want to beat us and they won't make it easier for us.
"But if we can make a good start then hopefully we can push on.
"Could we go for promotion? If we get a good run of games, you never know.
"It is going to be different from the Highland League as we will be playing teams four times a season and the standard will be higher.
"It will take time for any team to adapt to a new league but I am confident we can do well.
"We will go into the new season with pretty much the same squad as last season with only a couple of new additions.
"We feel we have got the squad to do well."