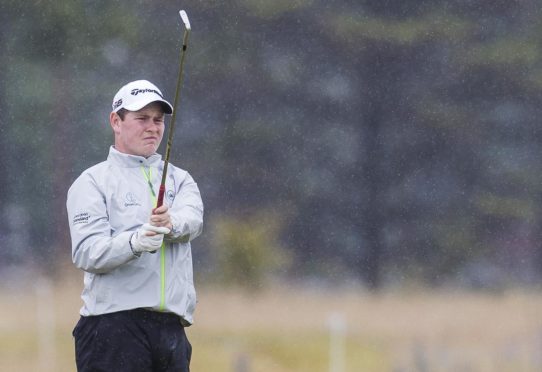 Robert MacIntyre admits this week's Aberdeen Standard Investments Scottish Open is going to be extra special for the "wee Oban boy" after being drawn alongside two of the biggest names in world golf.
The 22-year-old has already made a plethora of special memories in a remarkable rookie season on the European Tour but he must have been pinching himself after being drawn alongside Rory McIlroy and Rickie Fowler for this week's £5.6milllion Rolex Series event at The Renaissance Club.
MacIntyre, who turned out for shinty side Oban Celtic in between runner-up finishes at the British Masters and Made in Denmark, has won almost £700,000 in prize money from his opening 17 events on the main tour and sits 18th on the order of merit.
His rapid rise to the upper echelons of the European Tour was confirmed yesterday with his inclusion in the marquee grouping for this week's event in North Berwick.
The left-hander from Glencruitten hopes having already faced Fowler earlier this week in a 14-club challenge, filmed by the European Tour and scheduled to be aired on Friday, has helped prepare him for tomorrow.
He said: "I suppose I have already played with Rickie this week… and I might have snuck a wee win in there, as well.
"I was a bit nervous, obviously, Rickie Fowler being a world class player and me being a wee Oban boy, so something different. But, it was brilliant.
"The shinty stick was in the bag. It was the 15th club, although I don't think the shot counted, officially.
"The banter was good but obviously I was a bit nervous, so it wasn't flowing like usual.
"I'm just going to try and learn from playing with these guys.
"Rory is a guy that's dominated the game for the last four, five, six years.
"To get put into a group like that is an honour.
"There is quite a bit of hype this week but I'll try and keep it as low key as I can.
"To be in the Scottish Open is a dream. I've watched the Scottish Opens for years so to be here competing is very special."
On being drawn with Fowler and McIlroy, MacIntyre said: "Well, I suppose you have got to be thrown in at the deep end at some point.
"It's another learning experience for me.
"I have had quite a few already and this is going to be another one.
"It's going to be a special week, not just for me but the family as well.
"To be out with them in your first Scottish Open is pretty special."
The galleries will be out in force to watch McIlroy and Fowler make a rare appearance on Scottish soil but there will be no shortage of support for MacIntyre, including a bus arranged to take members of Glencruitten Golf Club to North Berwick to cheer on their rising star.
MacIntyre is pleased to be putting Oban on the map with his golfing prowess but he was quick to acknowledge that he is not the only sportsman from the town doing his part.
He said: "The town is always behind you no matter what's going on. There are other sportsmen in the town going well just now. So the whole town for sport just now, it's absolutely flying.
"John McPhee is doing brilliantly in Moto GP3.
"Magnus Bradbury (the Scotland rugby international) scored a try for in the comeback against England in the Six Nations at Twickenham.
"It's a town that's thriving in sport and there are more guys.
"There are under-21 Scottish rugby players, the amateur football team have been doing well in the Scottish Cup and the shinty has been going well.
"The amateur sport in the town has been brilliant and the professional side with John and Magnus has been good, as well."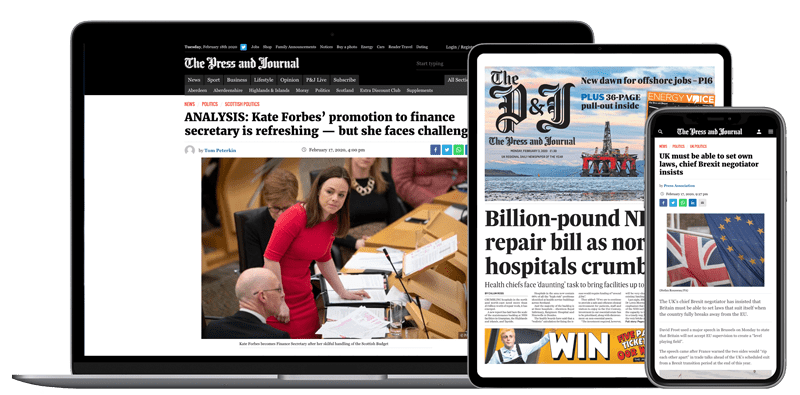 Help support quality local journalism … become a digital subscriber to The Press and Journal
For as little as £5.99 a month you can access all of our content, including Premium articles.
Subscribe