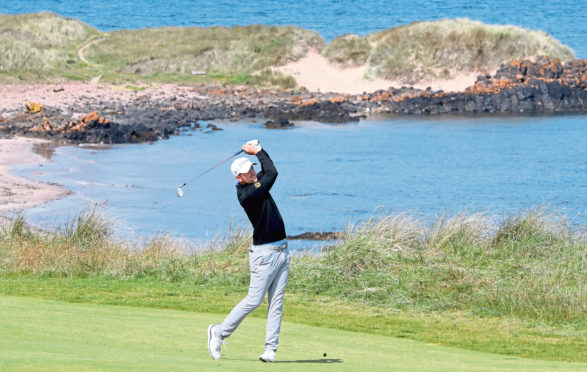 Bernd Wiesberger stole the show on the second day of play at the ASI Scottish Open but Rory McIlroy insists he has not given up hope of heading into next week's Open at Royal Portrush on the back of a victory at The Renaissance Club.
The Austrian fired in 11 birdies and a solitary bogey for a course record 10-under-par 61 at the East Lothian venue to share the lead at the halfway stage alongside England's Lee Slattery and South African Erik van Rooyen.
Their 14-under total was the lowest 36-hole score in the history of the Scottish Open, with Nino Bertasio and Henrik Stenson the closest challengers on 12 under.
Wiesberger, who closed with five birdies in a row, missed the majority of last season because of a wrist injury but capped his return to fitness with victory at Made in Denmark in May.
He said: "The last year has been tough.
"It has been hard coming off the injury but winning in Denmark was a big boost.
"I am really enjoying my time on the golf course again. I maybe don't take is as seriously as I did before and that has really helped.
"I'm just feeding off rounds like this one.
"But it is only halfway and there is still a lot of golf to be played."
Co-leader Slattery, who is hoping to land one of the three qualifying spots for next week's Open at Royal Portrush, and van Rooyen both carded rounds of 64 for the second day in a row.
McIlroy also had to be content with the shooting the same score on day two after his second round of 67 to finish six shots off the pace.
The Northern Irishman would love to chalk up a victory ahead of his bid to land the Claret Jug in his homeland at Royal Portrush but knows he will need a barrage of birdies to stand a chance.
He said: "Coming here, if someone had said you are going to shoot four 67s, I'd have felt I might have a chance (of winning) but I might have a chance of a top 20.
"The competitor in me wants to get into the mix, have a fast start tomorrow and get right up there. Even though one eye is obviously on next week, at the same time I am here right now playing this tournament so why not make a go of it?
"It looks like I am going to have to pick up the pace if I want to have a chance. Jon Rahm shot 64, 62 to win last week and I think I'm going to need something similar. I did that in Canada and my game feels as good now as it did then."
Meanwhile, the former world number one may have home advantage at the 148th Open Championship at Royal Portrush next week but he won't be enjoying home comforts.
McIlroy's family home in Holywood is only an hour away but he said: "No, I actually don't like staying at home. There's something about it that just doesn't feel right. One of the reasons I don't play the Honda Classic any more is that being in your own bed playing in a tournament just doesn't feel right.
"When I'm at home, I'm at home. When I'm on tour, I'm on tour. So I'll be staying up there."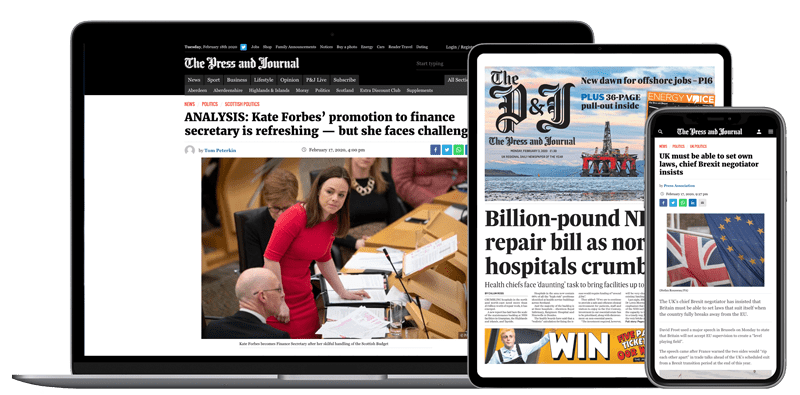 Help support quality local journalism … become a digital subscriber to The Press and Journal
For as little as £5.99 a month you can access all of our content, including Premium articles.
Subscribe