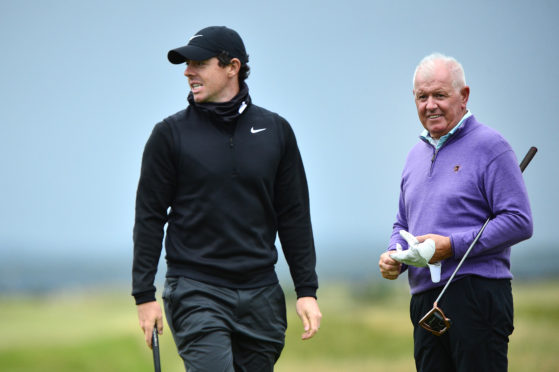 Rory McIlroy is aiming to deliver the perfect 60th birthday for his father Gerry with victory in the Dunhill Links team event.
The world number two will partner his father in the pro-am event that runs alongside the individual competition across St Andrews, Carnoustie and Kingsbarns this week.
The Northern Irishman said: "I'm taking the team part of it almost as serious as the individual part. It's my dad's 60th next week and I asked him what he wanted for his birthday and he told me he would love to play in the Dunhill one more time.
"This is his present, his last hurrah, I think.
"Hopefully, we have a good week and make it to Sunday.
"The fact me and my dad can play the oldest golf course together in a big event is special.
"It is not as if Neymar can play in a big football match with his dad. It's always an enjoyable week.
"The play is sort of slow and, if you take it too seriously, you can get frustrated.
"But I try to keep it lighthearted and that is when I have been able to play my best."
The Northern Irishman said giving his father the chance to tee up in the European Tour event is the least he could do for the man who introduced him to the sport.
He added: "My earliest memories are when I was four or five and wanting to play 18 holes with him.
"He would say 'Are you sure? It's a long time out there. You're going to get tired.'
"I'd get through nine holes and I remember the 10th hole at Holywood is a par 3 straight up the hill and I'd get halfway up the hill and he'd take my bag off me and carry the two bags up the hill.
"I remember the first time I beat him and it was a weird, almost guilty, feeling.
"I didn't really want to beat him, but it's one of those things.
"We still have good matches and obviously I have to give him a few shots now.
"I really appreciate the time I spend with him on the course because growing up we didn't have as many as he was looking after me.
"Now that I'm in a position that I'm in, we can spend a lot more time together, which is nice."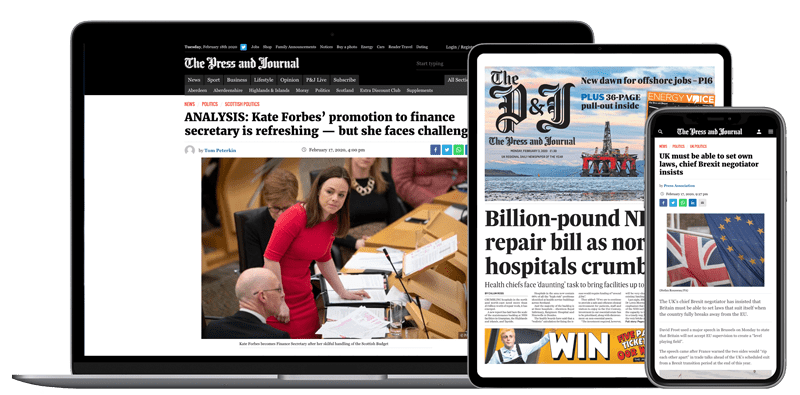 Help support quality local journalism … become a digital subscriber to The Press and Journal
For as little as £5.99 a month you can access all of our content, including Premium articles.
Subscribe