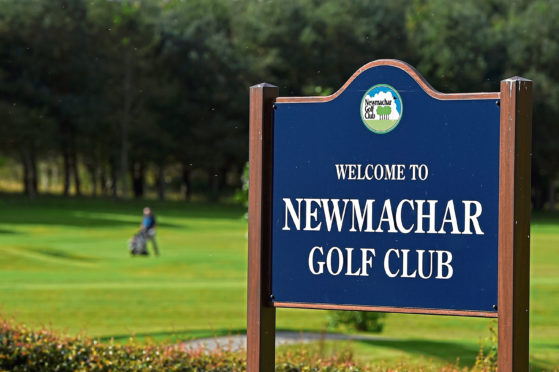 One of the biggest golf clubs in the north-east is raising membership fees next year after a project to upgrade its driving range cost £220,000 more than expected.
Newmachar Golf Club's management committee contacted its 1,400 members yesterday to say they are confident they can overcome "a challenging financial position".
The overall cost of the driving range project to date is £620,000.
A special general meeting, attended by 179 members, was held on Monday to discuss the spiralling costs.
It is understood a member paid last month's salaries of £30,000 out of his own pocket.
A suggestion was put forward at the meeting for an immediate £200 levy to be applied to each member but the committee has agreed this will not happen.
Instead membership fees will be increased by 5% next season.
The statement to members read: "Many of you will be aware we had a meeting last year where it was agreed the driving range would be upgraded at a significant cost, which we asked you, the members, to contribute to.
"We were delighted with the response and we have a magnificent facility that many clubs around the north-east – and indeed Scotland – would yearn for.
"However, it has come to light that the project was over-budget to the tune of around £220,000.
"It has also been established the club had not achieved its funding target from members.
"This leaves us in a challenging financial position but it is one we are in the process of addressing and one we are confident we can overcome."
It continued: "We have to grow. The present situation has led to us using our overdraft facility and we are due creditors money.
"We are in discussions with our bank to help alleviate the current situation and we have put together a solid business case for assistance.
"Part of the process will see a 5% increase in fees for next year. Many sports clubs across the country impose an increase in fees every year and we are no different.
"We have one of the best facilities in the region and we have increased our membership by nearly 18% in the last year."
It added: "We have made mistakes and we apologise for those. However, we are confident the moves we have made and are continuing to make will resolve the current situation."
Newmachar Golf Club features two courses – the Hawkshill and the Swailend – designed by renowned golf architect Dave Thomas.
Golf commentator Peter Alliss described the Hawkshill as "destined to become one of the top five inland courses in Britain".
The Hawkshill opened in 1990, with the Swailend opening seven years later.