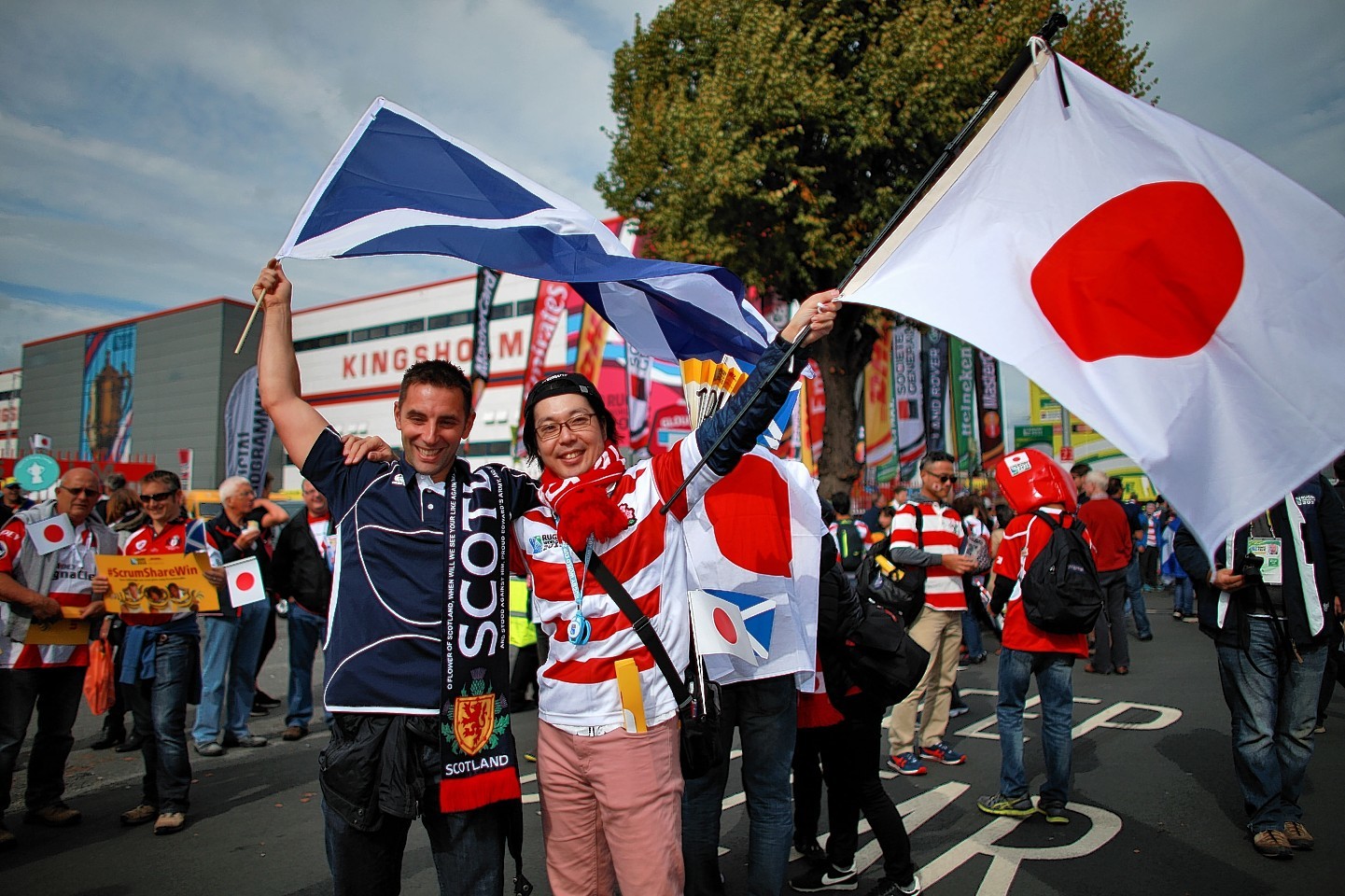 There was no shortage of evidence of what Scotland could expect when they tackled Japan in their make-or-break World Cup encounter in Yokohama on Sunday.
After all, the hosts had previously demonstrated, while beating Ireland earlier in the tournament, that they have all manner of weapons at their disposal, from cutting-edge wingers and powerful props to a back row with a penchant for sparking danger from anywhere and everywhere on the pitch.
All of which simply makes it doubly frustrating that the Scottish coach, Gregor Townsend, seemed shell-shocked when Japan went out and performed as everybody knew they could perform in knocking the Scots out of the competition.
Why was he surprised? He, himself, has been striving to introduce the high-octane rugby which his counterpart Jamie Joseph has brought to the Cherry Blossoms.
Yet, whereas that approach has transformed Japan's fortunes and made them a genuine threat to anybody in this tournament, there is little doubt the Scots have gone backwards since Townsend replaced Vern Cotter in the summer of 2017.
Just look at the results throughout 2019, whether in the Six Nations, where his charges managed only one victory – against Italy – and were comfortably seen off by Ireland, Wales and France. Yes, there was a remarkable fightback in the Calcutta Cup, but even that ultimately culminated in the Scots getting a 38-38 draw.
It's a depressing Groundhog Day scenario at the moment. Occasional derring-do, but more frequent derring-don't-be-crazy attacks, a conspicuous lack of a Plan B, the constant conceding of early tries and a litany of defensive blunders.
None of it has anything to do with the Scots being "nice guys", as was claimed after this latest loss.  But rather, they too often flatter to deceive in the sole currency that counts in professional rugby – winning Test matches.
None of this should detract from Japan's panache and blistering pace during Sunday's 28-21 triumph: a scoreline which doesn't tell the true story of how the home side surged into a 28-7 lead, prior to yet another rally when it was too late from Scotland.
Critics are entitled to ask why, if Townsend is so determined to pursue a rapid, 100mph philosophy, he decided to choose Greig Laidlaw as his scrum-half and captain.
No offence to Laidlaw, who has been a doughty and resilient campaigner for his country for many years, but he isn't the quickest No 9 in the squad, nor has his recent form suggested he would emerge as the genie in the bottle when it mattered.
And he wasn't. Finn Russell, who has been hyped to the skies, was equally ineffectual for much of the contest and the Scottish backs, in general, looked bedraggled and bereft of ideas when the Japanese flung themselves into the fray.
Townsend will have to justify many things when he returns home. In the two matches which mattered, his side was well beaten. Off the pitch, the Scots hardly endeared themselves to others by making such a big deal about taking legal action if they weren't allowed to take on Japan. Much good it did them when the action started.
As for Joseph's team, they will have no fears about meeting South Africa in the quarter-finals next week. Quite right. Given the sparkling pyrotechnics and grand ambitions which they have illustrated in recent weeks, one suspects they will give anybody a run for their money as the event continues.