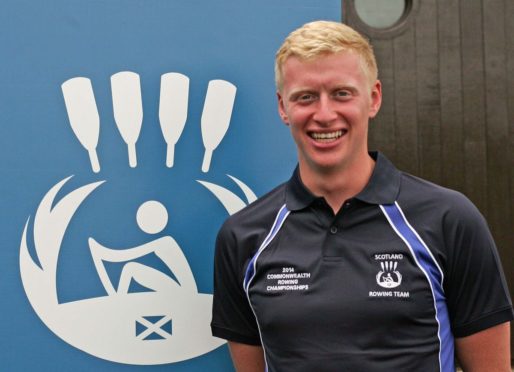 One of the north-east's leading rowing figures has been selected for a prestigious UK Performance Foundation development programme.
Lewis McCue made his mark on the water as a performer and has quickly developed into one of the country's leading mentors in his role at University Rowing Aberdeen.
In total, 47 new coaches from 17 summer and winter Olympic and Paralympic sports have been welcomed onto the 18-month programme, which is designed to help coaches maximise their potential and impact.
McCue, 25, was a successful junior competitor and gained honours at world level on the water. But, at the age of just 22, he decided to switch his attention to coaching and that move has subsequently paid dividends.
He said yesterday: "I started rowing in 2007 when I was at school at Harlaw and the schools club in Aberdeen launched a new Learn to Row programme.
"I went to the Junior World Championships in 2012 and then took part in the U-23 World Championships from 2013 to 2016.
"In the final two years, I won a silver medal in the men's coxless fours.
"I am now the head coach of URA, the partnership between the two university boat clubs in the city – RGU and Aberdeen University."
McCue told the Press and Journal he was excited about this new opportunity as he continues to climb up the ladder.
He said: "The UK Coaching Performance Foundation scheme is an 18-month programme which will run alongside my role coaching in Aberdeen.
"It is a great opportunity to get national support throughout this period and I am hopeful this will give me more knowledge in coaching techniques to help guide future students rowing in the programme.
"Throughout the next 18 months, I will attend several national and regional workshops which will involve all the coaches on the programme getting together.
"The first of these is down in London at the beginning of March. I will also get personal one-on-one coaching to help me develop my coaching.
"This is something I am particularly excited about as we spend so much time coaching athletes that often it is easy to forget coaches also need coached to be better."