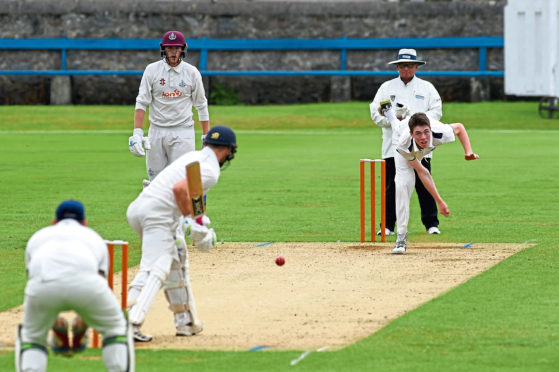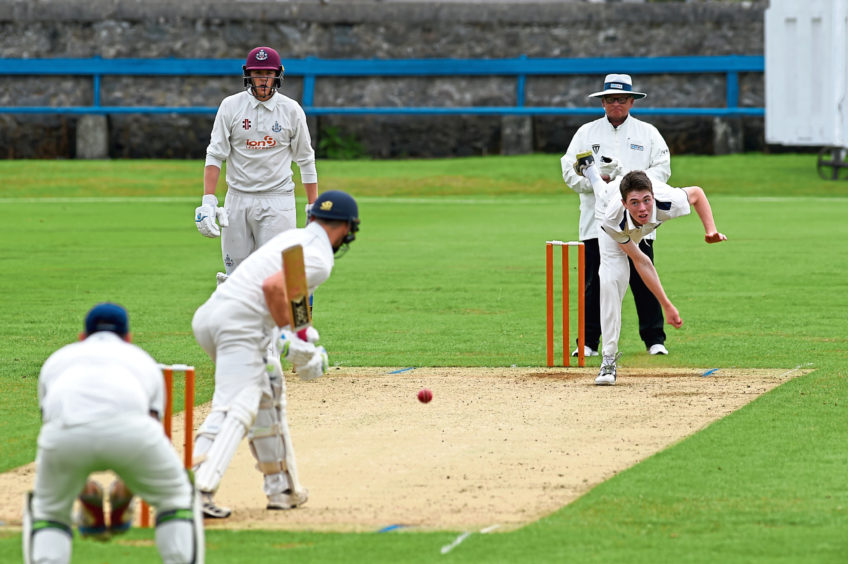 Denis Norden once remarked: "It's a strange month, October. For the really keen cricket fan, it's when you remember that your wife left you in May".
Sadly, though, while this is normally the time of year when the sport's bible, Wisden, is published, when clubs move into full gear with net sessions and practice matches, and Scotland's white-flanneled brigade prepare to welcome summer, there is nobody in the pavilion at the moment and the start of play has been indefinitely delayed.
The Covid-19 pandemic has already torn up the sporting schedule and there are far more important things than runs, wickets and fixture schedules to bother about. Yet, given how the game is struggling with reduced participation numbers and many clubs concerned about their future, the possibility of the 2020 calendar being almost entirely wiped out does raise major issues.
At international level, it would be remarkable if Scotland's brace of matches against New Zealand in Edinburgh on June 10 and 12 went ahead, while the meeting with Australia at the end of that month also appears in jeopardy. And that's it as far as genuinely high-profile domestic contests are concerned for Kyle Coetzer & Co.
Cricket Scotland acted quickly to suspend all club activity until June 1, but, given the brief duration of the season in these parts, it's difficult to envisage meaningful championships being staged this summer. Any competitions would probably have to be fitted into July and August at the most, which means eight or nine weekends.
Sue Strachan, the first female president of Cricket Scotland, understands the bigger picture. After all, she is a doctor.
She said yesterday: "We all just have to work together during this difficult time and hope that, if everyone plays their part, we can get back to playing cricket.
"Club members should concentrate on helping whoever needs support and following the [government] guidance to the letter. Just think how amazing it will be when we are allowed to get out again and enjoy cricket in whatever form we choose."
The question is more pressing here than in many other pursuits. The weather wrecked much of last year's programme, but at least clubs won or lost trophies and were allowed to chase promotion or fight against relegation, none of which seems likely in 2020.
Andrew Lowden, the president of Gordonians, told the Press and Journal: "If, and it's a big if, we can play by July, I am all for a celebration of senior, junior and veterans cricket to showcase the game locally with the season moving into September.
"It will need national and regional leadership, but it's a very big ask for volunteers even if they have their health…and that's if the economic recession does not swallow up Cricket Scotland and club funds."
Falkland are one of the country's most progressive organisations and have thrived in the SPCU and the National Village Cup in recent years. But the words of their spokesman, Paul Watson, illustrate the scale of the problems facing grassroots clubs.
He said: "This is our 160th anniversary, and we have many things scheduled to mark the occasion, but sadly, they look like they are all in jeopardy now.
"We have had to put everything on hold, but we accept there are things in life which are more important than cricket. We are doing our best to support the local community in these difficult times and are at the forefront of the local Covid-19 initiative to ensure those who need help the most get the support they need, whether that is shopping, medication, or just a blether – at a distance – with a friendly face."
The Scots have qualified for the ICC T20 World Cup in Melbourne in October, which will, hopefully, be one of the events which survives the current disruption.
But until then, Kim Neill, the female and disability liaison for the North of Scotland Cricket Association, whose son, Adrian, is in the international ranks, believes the ongoing lockdown has "put a lot of things in perspective".
She said: "Clubs have bought new equipment and clothing, but I think we are going to get very little cricket this year.
"In a way, it could bring new players out of the woodwork, as our season in the North is very time-consuming. A year off could renew interest in players who have felt tired over the past few seasons.
"But, for our international players, it's very, very difficult to stay in form. Adrian has just come back from Australia and is staying fit by running and working with weights. But that's not playing cricket, which is what all our players are needing."
It seems these unprecedented times have left everybody stumped.