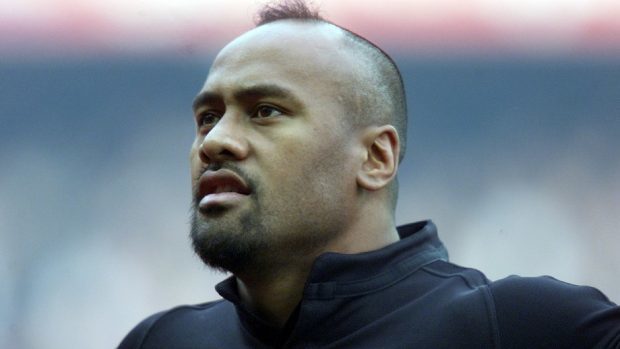 It was the night Jonah Lomu had a whale of a time on his arrival in the World Cup spotlight.
And even now, 25 years after this one-man wrecking ball sparked havoc against Ireland in Johannesburg on a Saturday night in May 1995, it's difficult to overstate the New Zealand winger's Wow factor  or exaggerate the fashion in which he brutally steamrolled past opponents as if they weren't there.
On our way into the ground after a journey from Pretoria, where we had been told that between 20% and 30% of South Africans owned or had access to firearms, a few of us had been left apprehensive by the regular sound of gunfire in the city.
But that was as nothing compared to the manner in which the Irish, who had the impertinence to score first through Gary Halpin, were shell-shocked and swept aside 43-19 by the Kiwis, with Lomulator Rex casting a pulverising spell.
One of his two tries spung from a hack out of his team's own 22, but once the big fellow had collected the ball, the carnage was more Jurassic Park than Ellis Park. He had power in abundance, blistering pace, searing acceleration – and he kept running even when two or three rivals were attached to him.
We knew we were watching somebody special, so much so that even the most entrenched Afrikaners could scarce forbear to cheer, and that became a familiar story in the weeks ahead.
England were supposed to pose a greater challenge to the All Blacks, but once Lomu cranked into gear – think Usain Bolt with a bad attitude and 100lbs of extra weight – the normal rules were ripped up as Will Carling and the Underwoods had their egos trampled into the dust.
At one stage, Carling flung himself into a tackle and came off looking like one of the stuntmen on "The Incredible Hulk". Scotland's Gavin Hastings, who appeared in his final Test in the quarter-finals, was dragged around the pitch as if he was one of the Krankies confronting the Kraken.
Lomu was invincible, or so it seemed until the final when the South Africans memorably flung themselves into the fray to lift the World Cup, which was presented to Francois Pienaar by Nelson Mandela in scenes which transcended sport.
In the end, it was the right result for rugby and it transformed the whole of South Africa. But it was incredibly harsh on Lomu, who had been the undoubted star of the tournament.
And do you know what? When I met him later, during a tour of Britain, he smiled and told me that it simply hadn't been meant to be, even while we enjoyed a coffee.
"I don't know what happened on that day, but we never got to grips with the Boks," said Lomu. "Perhaps, one or two guys just thought we would beat them in the final, but that was silly. They were a very strong side and they were better on the day, so they deserved their victory."
In 1996, I was in New Zealand when Scotland did their best to lock horns with their nemesis in Dunedin. On a beautiful, icy day, I stood next to Bill McLaren and he was methodically collecting notes and statistics, as usual, but he had talked to Lomu the previous day and been as impressed as everybody else by the contrast between the player's aggression on the field and amiable affability off it.
The respect was mutual between Hawick and the haka. As Lomu declared: "We grew up in Tonga with this wonderful voice in our head and it was Bill McLaren – even as a child, you could tell that he was in love with the game and if he asked you a question, you made sure he got a good answer.
"I could never really remember what I had done in different games. It was all about doing your best for the team. But Bill could fill in the gaps for me. I'm not saying that he knew more than our [New Zealand] coaches. But he knew as much."
Eventually, of course, Lomu retired from rugby, blighted by serious kidney problems which forced him into an ultimately unsuccessful transplant and his life ended five years ago at the age of just 45.
It was a tragedy and he spent much of the last decade in surgery which wore him down and sapped his spirits.
Yet he never lost his glint for a golden moment, nor his whole-hearted passion for the game which he graced, and his connection with the supporters who lapped up and applauded his exploits wherever rugby was played.
He was an irrepressible spirit with an irresistible talent. And if you take a moment to check out the videos from that epic World Cup campaign, it will demonstrate that he had it all.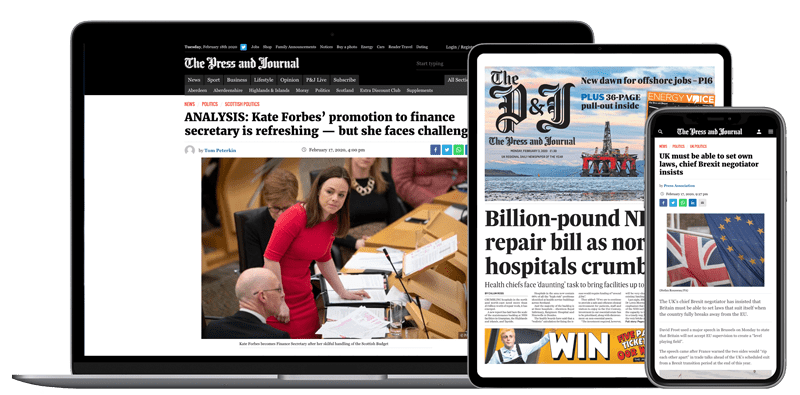 Help support quality local journalism … become a digital subscriber to The Press and Journal
For as little as £5.99 a month you can access all of our content, including Premium articles.
Subscribe