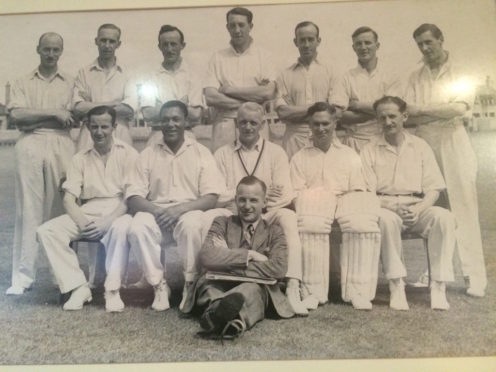 Scottish cricket might be in limbo at the moment, but although the clubhouses are closed because of Covid-19, there's nothing to stop people taking a walk down memory lane.
After all, given that the summer sport has been played and enjoyed by Scots since the 18th century, the history books are replete with tales of how overseas stars travelled north of the Border and stamped their imprint on the Caledonian circuit.
One of the most compelling characters to grace the game was nicknamed "Champ" and that was an appropriate monicker for a man with strong north-east roots.
Yet, when the news came through in March 1999 that Alma Victor Hunt, OBE, had died, it gained precious little coverage outside his native Bermuda.
Even the sight of the piper who performed a lament at his funeral didn't seem to elicit many raised eyebrows in the Caribbean.
Nor even the fact that Hunt, the greatest cricketer his country has ever produced, lived in a house called Mannofield.
And yet, he was almost as much in thrall to Scotland and Aberdeenshire – the club where he excelled as a professional all-rounder on either side of the Second World War – as he was to his homeland, where he served as one of the most forward-thinking administrators of his or any other generation.
Many may be unfamiliar with his name, but this ebullient character deserves to be commemorated. He scored a century in an organised men's match at the age of ten.
He was selected for trials by the West Indies in 1933 and was considered gifted enough to merit his place until question marks were raised over his eligibility.
And then, when he arrived in the Granite City the following year, his exploits gradually, inexorably became the stuff of legend.
Indeed, some of them were so remarkable that even the most Capra-inspired scriptwriter might reject them as being far-fetched.
In one fixture against West Lothian in 1939, he skittled his opponents for 48 with a spell of seven for 11, then padded up for Shire and scored all 49 runs required to win, with eight fours and two 6s in just 25 minutes.
And, at the climax, he held an impromptu coaching session with the members of the team that he had just demolished.
These prodigious deeds made him famous, not just in the north-east of Scotland, but across his second home and he is one of the few men to have turned out for two different nations.
And, even now, more than 20 years after his death at the age of 88, there is a picture of him in the clubhouse at Mannofield – alongside myriad other pieces of memorabilia – where his smile oozes radiance, and a deep passion for the game he loved.
In his acclaimed history of Scottish cricket, N L Stevenson compared Hunt to his contemporary, the legendary West Indian all-rounder Learie Constantine.
He wrote: "Hunt in his day was a genuine personality who played his cricket with captivating and refreshing zest. So far as the Aberdeen public was concerned, they turned up in their thousands each week to watch his performance….Hunt's enthusiasm was unquenchable, and he fielded in the slips ready to pounce like a bird of prey."
During a prodigious eight seasons at Mannofield, he scored 8,190 runs, including 22 centuries, and took 685 wickets. In the process, he steered Aberdeenshire to their first county championship in 24 years in 1946 and repeated the feat the following season.
As his daughter Beverly Baldwin said: "Dad just loved Scotland, particularly Aberdeen, and he was so grateful to be given the chance to play there year after year, and forge friendships with so many others at the club.
"It was a joy for him, something he never forgot. Our home in Bermuda was called 'Mannofield' after the cricket ground where he spent so many happy summers.
"Dad maintained friendships over there as the years passed and enjoyed spending time with people such as the Cordiner car family and the Walkers shortbread family.
"You must realise that the Scottish link meant an awful lot to him throughout his life.
"It was a bond which was never broken."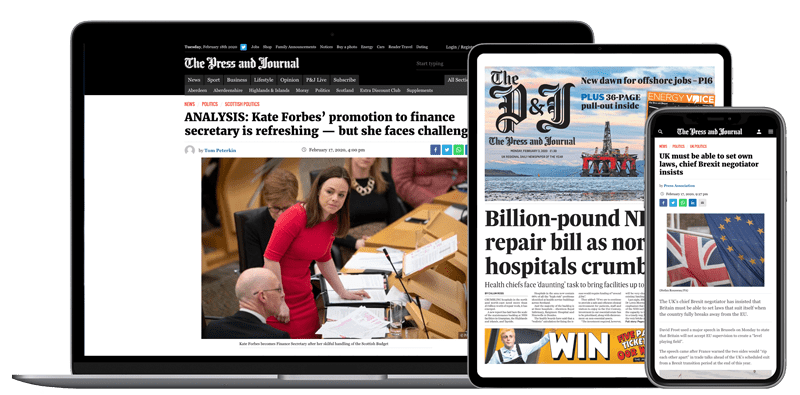 Help support quality local journalism … become a digital subscriber to The Press and Journal
For as little as £5.99 a month you can access all of our content, including Premium articles.
Subscribe