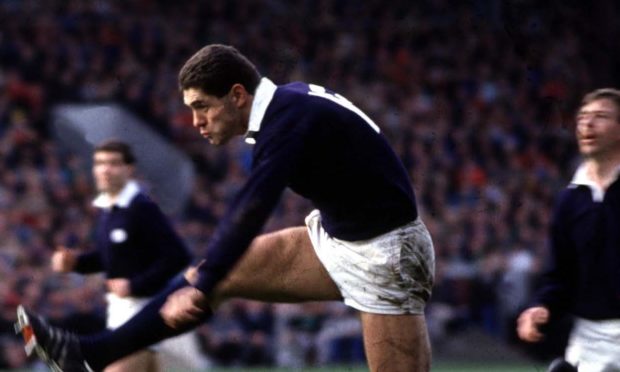 He was one of the most inspirational characters who ever pulled on a Scotland rugby jersey: a man who helped win a Grand Slam for his country and captained them with distinction.
And Gavin Hastings, who made his final Test appearance during the Rugby World Cup quarter-final clash with the All Blacks in South Africa 25 years ago today, was held in sufficiently high regard by his peers that he also skippered the British and Irish Lions squad on their tour of New Zealand in 1993.
There wasn't much that the flamboyant full-back didn't achieve during his illustrious career after he made his international debut alongside his brother, Scott, in the 1986 Five Nations Championship and kicked half a dozen penalties in victory over France.
In statistical terms, Hastings had a habit of breaking records and struck even casual observers as having something special in his repertoire from the early days.
He captained the first Scottish schoolboys side to win on English soil, was instrumental in the 1990 Grand Slam triumph on that mad March afternoon at Murrayfield and it was his kick ahead which was the catalyst for Tony Stanger to score the clinching try.
He also latched on to the "Toony flip" to run under the posts and seal a dramatic last-gasp victory against France at the Parc des Princes in 1995; the first time the Scots had savoured success in Paris since 1969.
There were disappointments on his 61-cap journey, most notably the missed penalty against England in the World Cup semi-final at Murrayfield in 1991 – the one and only occasion to date when the SRU's finest have reached that stage of the global event – and which would probably have booked the Scots a place in the final a week later.
Yet Hastings was never a man to waste breath on regrets and he was still a formidable figure when he departed the Test stage, aged 33, on June 11 in Pretoria.
By the end of the competition, he had amassed 667 international points, a Scottish record which stood for more than a decade until it was surpassed by Chris Paterson in 2008. And although he was powerless to prevent the All Blacks, fuelled by the man mountain Jonah Lomu, who helped his team to a 48-30 success, he and his colleagues exited with their heads held high after a spirited display against the odds.
It was a sign of his prowess and reputation throughout the game that he was inducted into the International Rugby Hall of Fame in 2003 and he remains a part of one of Scotland's most acclaimed family units with his son, Adam, now gracing the international stage and appearing in the 2019 World Cup.
I was in South Africa 25 years ago and Hastings was typically in the thick  of the action, although he was up against the likes of Lomu, Walter Little, Frank Bunce and Andrew Mehrtens, who pounced on any fallibility to establish a 31-9 lead after 5o minutes.
However, the last half an hour offered a poignant reminder of the positive attributes of some great Scots. As their pack launched a ferocious effort, big bold Doddie Weir scored not one, but two tries with the joie de vivre which has become his trademark.
Then, as a reminder of their gifts, and oblivious to the outcome, there was one final demonstration of the fabulous Hastings boys when Gavin attacked on the right and his younger brother scored on the left, before the "old fella" kicked the conversion.
He said later: "We tried to make history, but what we did in the last 10 minutes we should have done in the first 70.
"However, to score three tries when there was a danger of New Zealand scoring 60 or 70 points at one stage makes me immensely proud of the boys and all the effort they put in against a very good side. I couldn't ask for any more from them.
When we sought an assessment of the retiring (but never shy) Hastings from the opposing camp, it was swiftly forthcoming.
All Black captain, Sean Fitzpatrick, said unequivocally: "He has been a fantastic ambassador for the game and we all know and respect his qualities.
"Gavin has been a great credit not only to Scotland, but to rugby as a whole."
A quarter of a century later, that legacy hasn't diminished.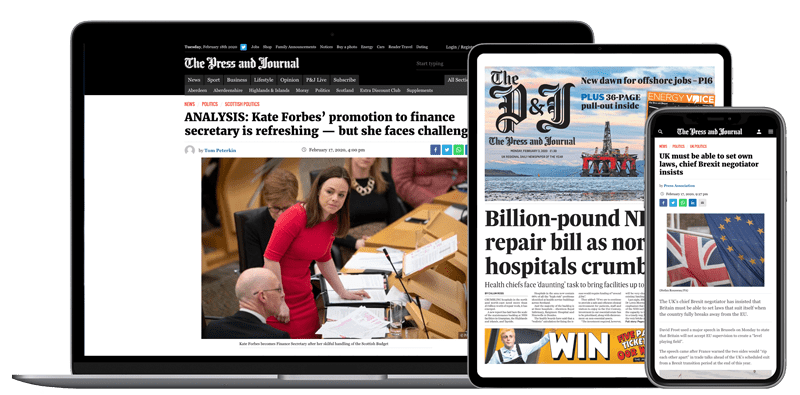 Help support quality local journalism … become a digital subscriber to The Press and Journal
For as little as £5.99 a month you can access all of our content, including Premium articles.
Subscribe