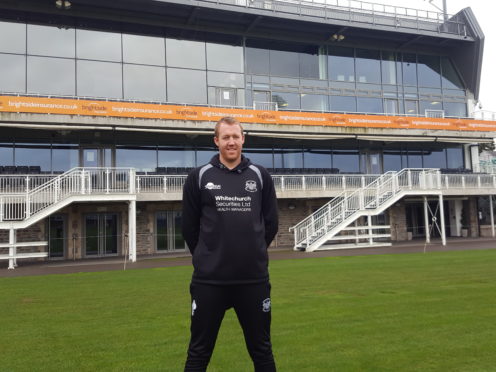 There's a spring in the step of Scotland's leading cricketers.
Finally, after almost a year without any competitive action, the game is poised to return, which spells good news for the likes of Adrian Neill.
The 26-year-old pace bowler, who has shown plenty of ability on the few occasions he has represented his country, has joined up with a group of his international colleagues in Edinburgh and, for the first time in many months, one can detect positive developments as the sport attempts to negotiate a safe route out of lockdown.
England and the West Indies have demonstrated that quality players can provide stimulating entertainment, even without crowds, and in a bio-secure environment and the Irish will be next up for the experience against Joe Root's team in an ODI series, which commences later this week.
And the Press and Journal has learned there is the possibility of matches in August between Scotland and The Netherlands – although any such fixtures will require the permission of the Scottish Government.
Yet, at least, Neill, the former Aberdeenshire player, is relishing being back in tandem with his team mates, including north-east duo Matthew Cross and Michael Leask, and savouring the opportunity to resume high-level action.
He said: "It has been really good to be back at training and around all the players and coaching staff after we lost so much of the season and good sunny days along with that.
"But we really enjoyed the sessions and being out doing what we want to be doing and working towards what may be coming up in the future.
"At the start of lockdown [in March], I didn't find it too challenging after returning to Scotland from abroad as it was a good time to relax for a little while and staying active wasn't too difficult in Nairn with plenty of bike and running routes around.
"But it was much harder to do skill-based things such as batting and bowling."
We are in an unprecedented situation where many Scottish clubs and participants are pulling out all the stops at the end of July to schedule a maximum of six or seven weeks of mostly friendly games before stumps are drawn in the curtailed campaign. It's far from ideal and means that any element of grassroots competitive action has been extinguished with questions remaining about the practicality of amateur players managing to enjoy cricket in a team setting within the confines of social distancing.
However, Neill is remaining upbeat about the possibility of matches in competitions such as the World Cricket League being re-arranged to ensure that the Scots can continue playing throughout the winter months in such places as Dubai, if the ICC creates a bio-secure location for both their Full Members and Associates.
He added: "Hopefully, we can get on with some good hard competitive training and inter-squad games and some regional matches to help players get match practice and potentially there will be some competitive cricket to follow in August if it goes through.
"But our goal is just to be ready to go whenever we get the green light.
"I am hoping to be a key member in the squad and make a difference wherever we play and I can have a positive influence in helping the team move forward.
"I am also hoping that Scottish cricket can keep building on the amount of fixtures we play in a calendar year and build on what we have done [in recent seasons] to promote the team and that is both in and out of Scotland."
There is a genuine sense of forward momentum for Neill and his confreres and the chances are that the Scots and the Dutch will arrange several contests to provide these ICC Associates with the sort of tough tussles which will help them prepare for the World Cup T20 – which has provisionally been re-scheduled for October and November 2021.
It's nobody's fault there are so many imponderables, so many unknown factors and still-to-be-discussed protocols in the equation. That is the new reality in sport.
Let's just trust that Adrian Neill and his fellow Scots can make a little go a long way.