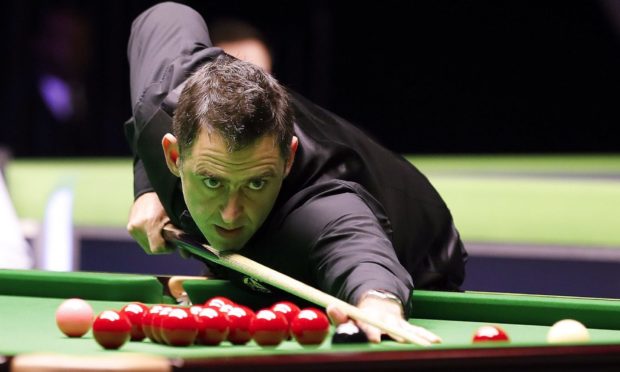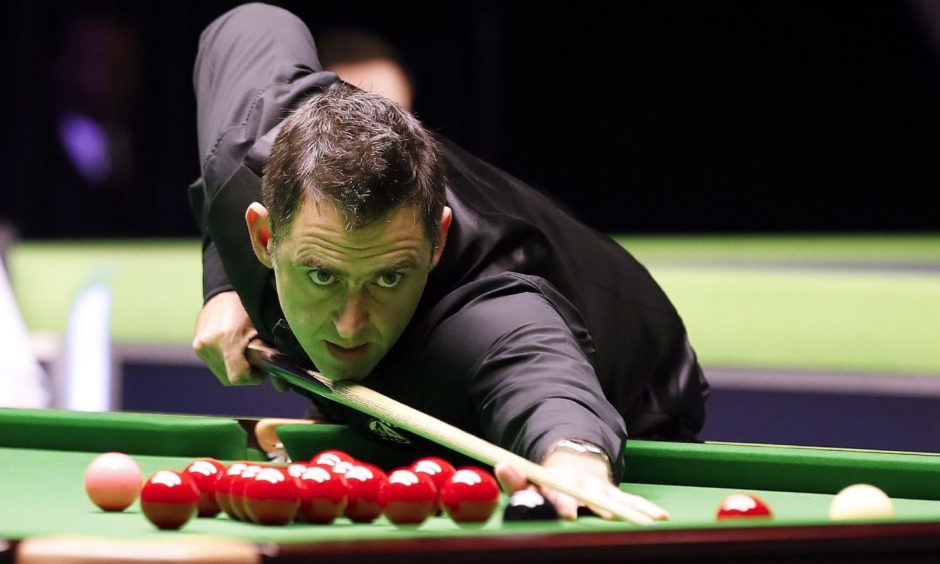 Ronnie O'Sullivan has never been a conventional sportsman, interested in spouting a diet of platitudes and pap.
Even from the moment I first clapped eyes on him in 1992, as a 16-year-old with a transcendent talent for snooker in the shadows at Blackpool's Norbreck Castle Hotel, it was patently clear he was an idiosyncratic character, flitting from subject to subject and straying down cul-de-sacs of vulnerability without worrying about the consequences.
He may have grown up and scaled the heights in his domain during the last three decades, but anybody who imagined he might mellow with age has had that illusion shattered in recent weeks. Rocket Ronnie was a stellar presence at The Crucible in Sheffield once again, not only winning his sixth world title, but also serving as the game's best friend and his own worst enemy throughout the dramatic competition.
Away from the table, the 44-year-old criticised the standard of the emerging group of cue masters, blithely dismissing a whole generation in the process.
He was subsequently accused of being disrespectful, first by Mark Williams and then Mark Selby as he produced a series of memorable comebacks, occasionally with flair and flamboyance, but allied to a near reckless streak of desperation.
It even seemed at one stage that he was close to throwing in the towel against Selby, but O'Sullivan doesn't play by the same rules as his opponents. When he hauled himself up from the canvas with a string of brilliant breaks and amazing escapes from snookers, it was a reminder that he is one of the most gifted performers – not just on the green baize, but in the whole sporting pantheon.
For sure, he is never going to be an ambassador for his pursuit, in the mould of Roger Federer, David Beckham or Rory McIlroy, but he doesn't just criticise rivals for the sake of it. After beating Selby, he was painfully honest about his problems with his cue action and this is a man who has previously revealed he has suffered from depression, relied on antidepressants and struggled through years of self-doubt and inner demons.
In the final itself, on Saturday evening, when Kyren Wilson briefly launched a fightback from an 8-2 deficit, O'Sullivan's face and body language was that of a punch-drunk combatant who sorely needed his bed. There was no attempt to blame anybody else for his difficulties. On the contrary, he admitted he was struggling for inspiration and the more he chased it, the harder the battle became. It was searingly honest and insightful.
In his pomp, in the midst of his pyrotechnics, he can make the game look ridiculously easy and the fashion in which he trounced Wilson throughout the third session on Sunday was a fresh reminder of his power and prowess when he finds his groove.
But he recognises such brilliance can be fleeting and that is one of his main frustrations now, just as it was back in the 1990s when he arrived in the scene. These scintillating spurts are almost like flicking on a light switch, but O'Sullivan hadn't won at The Crucible since 2014 and knew all too well this event can be a gruelling marathon.
The anxiety and strain was etched on his face as he traded safety exchanges with the grinder Williams, and attempted to negotiate a route past Selby – was there ever a less appropriate nickname for any individual than The Jester from Leicester? – but eventually he prevailed, despite toiling to reach the stratosphere.
His travails were just part of what developed into an intriguing event, with or without spectators, and served as ample proof that sport can still be as thrilling, edgy and surprising in the midst of lockdown restrictions as it was before the pandemic struck.
In that light, O'Sullivan was ahead of the curve. After all, he has never been comfortable with fame, has ploughed his own furrow, is disinclined to mix with his peers after the cues have been packed away, and makes a habit of staying close to his family.
Who better to take centre stage at the Crucible in the age of social distancing?