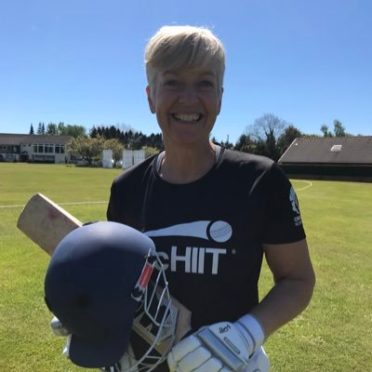 Sue Strachan probably couldn't have picked a tougher time to take over as the first female president of Scotland in the governing body's 140-year history.
This has been a season like never before: one ravaged by the Covid-19 pandemic, where the summer is ending without any meaningful action across the country in 2020.
Many clubs are struggling at the grassroots and the national team has been stymied in its ambitions of making further progress on the global stage. Cricket Scotland's agm this week had to be held on a virtual basis, encompassing the current state of affairs.
Yet Mrs Strachan is nothing if not positive. As somebody involved in the medical profession, the woman who studied medicine at Aberdeen University and met her husband, Dave, in the Granite City, still recalls the days when she used to listen to Ashes series on her "little transistor set" in the middle of the night and was captivated by events happening on the other side of the world.
She realises that there are bigger issues than sport in the current climate. But equally, she knows the next two years will be crucial in bringing the Scottish cricket community together and charting a positive route map in the age of social distancing.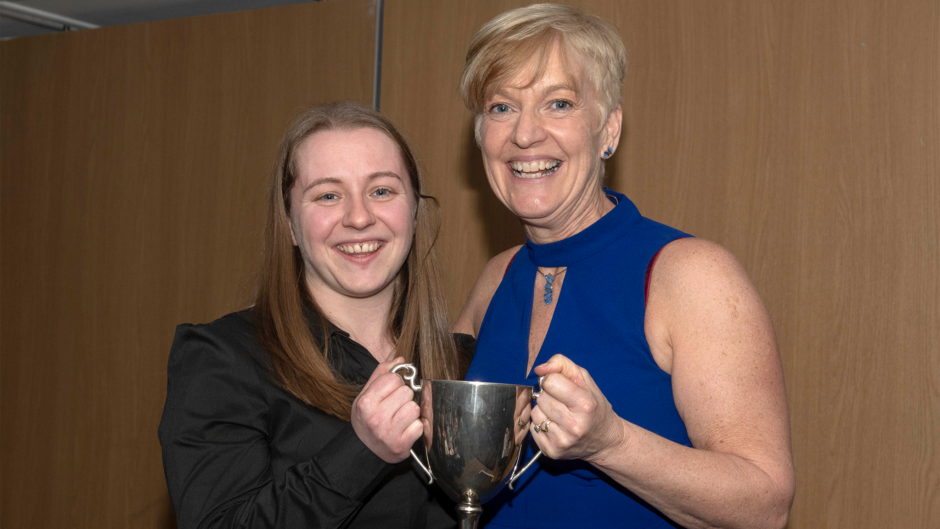 Mrs Strachan said: "I am committed to not only cherishing and celebrating the rich history and traditions of cricket in Scotland, but also to be part of moving forward in our aims to make the sport mainstream.
"As a governing body, we must support the clubs to develop and grow. The strength of Cricket Scotland depends on the strength of the cricket clubs in Scotland.
"I want to welcome everybody to be a part of our community – no matter your age, sex, colour, physical abilities, sexual preferences or financial situation, you are welcome to be a part of this family.
"I hope to see young athletes choosing to join our performance pathways in the knowledge that we will prioritise their physical and mental wellbeing as they develop their sporting skills. I will work to see more media coverage of all our national teams – junior and senior, male and female.
"These are challenging times for us all, but I am absolutely committed to making a difference and to building on the progress made in the past few years."
A keen cricketer at Dumfries CC, she has also served on the board of the Scottish Women's Football Association and is a current Scottish Masters squash champion. And while Mrs Strachan is dedicated to her work as a renal physician at Dumfries & Galloway Royal Infirmary, she will pour her heart and soul into her new role.
She said: "There is a form of cricket for you, no matter your age, gender or ability. For boys and girls, we have AllStars, then Kwik Cricket, and we have clear performance pathways for boys and girls to develop their skills in a safe, fun, supportive environment. The opportunities for young people are fabulous.
"It's a modern, growing, dynamic sport. If you have kids, then get them enrolled in one of our great initiatives and watch them develop their skills while they play outside – healthy happy children growing into healthy happy adults."
There is little doubt that 2020 has been a write-off for the domestic game and several club officials have told me they fear for the future without any competitive programme.
At best, it has been hugely frustrating for players, volunteers and officials from Aberdeenshire to Ayrshire and Carlton to Clydesdale.
But Mrs Strachan has exactly the right attitude to steering matters forward, not least because she has witnessed the impact of Coronavirus and understands it has posed massive problems for everybody in Britain and the wider world.
The game will be back. And it has a redoubtable champion. As she added: "If anybody out there is still not sure about cricket as a sport for themselves or their children, why not wander along to your local club and find out what is going on?"
That will be the challenge for everybody in the future.