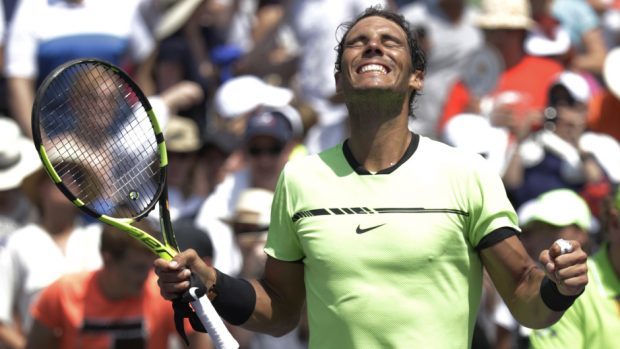 We may be in the midst of a global pandemic, the whole international sports schedule might have been disrupted in 2020, and most venues are eerily quiet in the month of Halloween.
But some things in life never change, such as the air of invincibility which envelops Rafael Nadal whenever he starts weaving his magic on a clay court.
The charismatic Spaniard has dominated matters at the French Open for the last 15 years, and yet some people were starting to doubt whether he could continue that reign, given the injuries he has accumulated throughout his accolade-strewn career.
But on Sunday, pitted against World No 1, Novak Djokovic, the 34-year-old didn't merely serve up a masterclass to thrash his opponent 6-0, 6-2, 7-5, but secured his 20th Grand Slam title to draw level with Roger Federer in the pantheon of greats.
It was also his 13th victory in Paris. And there's nothing unlucky about that statistic.
Nadal first triumphed at Roland Garros in 2005 and followed it up in 2006, 2007, 2008, 2010, 2011, 2012, 2013, 2014, 2017, 2018 and 2019.
So it's difficult to understand why several leading tennis pundits were backing Djokovic, prior to the contest commencing.
And yet, probably nobody was expecting the match to unfold in the way it did, with Nadal orchestrating mayhem and bewitching, bothering and bewildering the man on the other side of the net, who was disqualified from the US Open after striking a line judge with a ball.
In the first set, he bagelled Djokovic 6-0 as if it was the easiest thing in the world. This was the first time he had achieved that since the Rome Masters last year – and although the Serbian performed better in the second set, there were still too many errors, too many groans of dismay, and unforced errors for him to regain any sort of initiative.
As one of life's famous obsessive compulsives, Nadal incurred a time warning from the umpire while he was serving for the set, but all his plethora of fiddly, fidgety gestures didn't detract from his relentless ground strokes and metronomic quality.
Soon afterwards, he made it 6-2, and nipped out for a break, while his opponent sat blank-eyed in his chair, clearly discombobulated by the excellence of his long-time nemesis.
We were only 95 minutes into the proceedings, but there was already a sense of inevitability about the outcome even if Djokovic hadn't reached the top of the rankings by accident.
The question was: could he break the Nadal serve? He didn't look remotely close to managing it during the first couple of sets, but there was a glimmer of opportunity in the fourth game of the third.
But, as so often with the King of Clay, he snuffed out the danger, forcing his rival into an errant backhand. And then, just to rub it in, he broke Djokovic again to lead 3-2 and leave Djokovic as deflated as a burst Michelin tyre.
It was an awesome reminder of how ruthless he is on this surface. Indeed, somebody even joked: "Nadal would win the 2020 US election if it was held on clay."
But there was stubborn resistance from Djokovic as he eventually broke back at 3-3 and emitted an almighty roar to the heavens. He couldn't, could he?
No, he couldn't.
It was compelling stuff and he escaped a break point to move 5-4 in front while Nadal and his backroom staff sensed it was important to close out the match as soon as possible.
But if Djokovic's commitment was creditable, he was tackling a competitor who nags away at your resolve like the toothache and Nadal clinically moved 6-5 in front – assisted by a double fault – and emerged to serve for the match at just before 5.50pm in Roland Garros.
He looked to the skies, produced one blistering stroke after another and, just to emphasise his superiority, sent down a blistering ace to wrap up a straight-sets victory.
On this evidence, there's no reason why Nadal can't pick up other majors in the future.
If only everything was as reliable as this restless soul!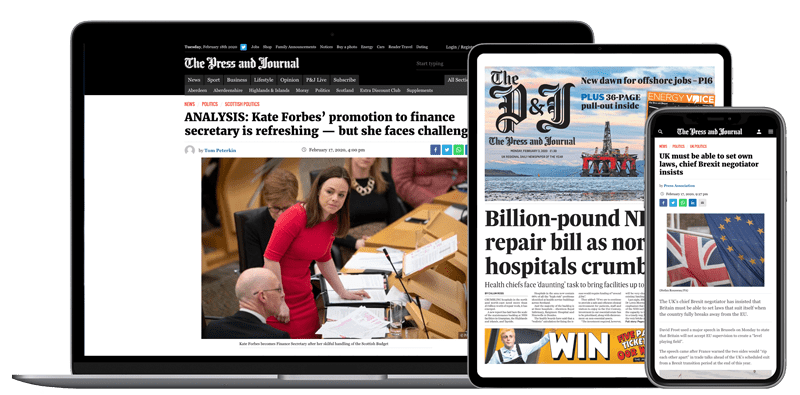 Help support quality local journalism … become a digital subscriber to The Press and Journal
For as little as £5.99 a month you can access all of our content, including Premium articles.
Subscribe