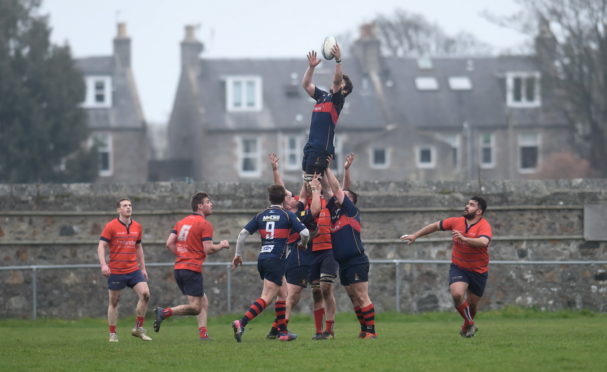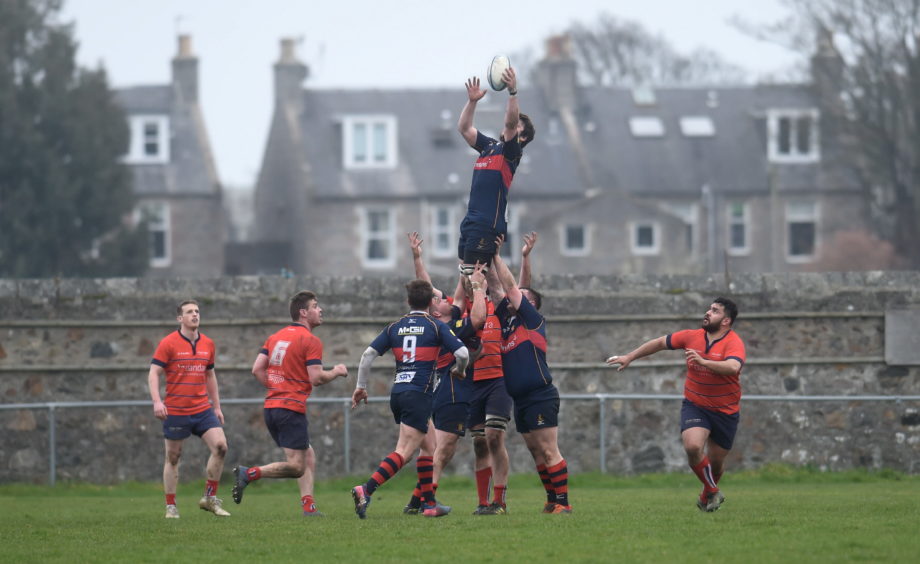 He's the rugby coach who steered Aberdeen Grammar to their best-ever positions in the Scottish Premiership nearly 20 years ago.
And even though Damian Reidy is back in his native Australia, acting as a "taxi driver" for his rugby and cricket-playing son, Callum, while he works as a schoolteacher, he still keeps an eye on his old haunts and laments the missed opportunities which were created when his former Rubislaw charges became a potent force on the Scottish club circuit.
Reidy, whose son was born at Aberdeen Royal Infirmary, was never in any danger of masking his emotions, and occasionally fell foul of the authorities at Murrayfield, yet he spoke both poignantly and passionately about his thoughts on how Covid-19 has posed a massive new challenge to those labouring in difficult circumstances to nurture grassroots sport.
He said: "I remember arriving in Aberdeen in 2001 and we entered the Premier 1 competition in August, won the first game against Kirkcaldy, but then we struggled against some of the Border teams in the next few weeks.
"Thankfully, we survived and improved that season and eventually finished fourth. Then, the next three seasons were very good, with a 4th, a 3rd and a second place in the league.
"Obviously, I was disappointed with us not winning a championship and then being relegated from the top flight. Was there a chance missed? Yes. Because there were players who were international standard who were growing up in the north east.
"It is no fluke that players such as Andrew Wilson, Ruaridh Jackson and Stuart Corsar played at representative and international level, and there were probably more like them, but we did not manage to unearth them.
"The best chance we had of developing more pathways was to have a professional team based in Aberdeen. That was a viable option in the mid-2000s, but the opportunity was missed.
"And at present, the concern for me is that the NE cannot relate to any of the Super 6 clubs [all of whom are based in the central best or the Borders], so selling the game is difficult and Covid is clearly making things harder.
"In Queensland, we dodged a bullet. Each state has had the autonomy to introduce their own restrictions and, with border guards and travel restrictions, we have avoided any bad outbreaks. As a result, Queensland, South Australia, parts of New South Wales and Western Australia have been virtually unaffected.
"That means we have not missed out on our winter games and these states have become sporting hubs. The Australian Rules Football season is completing this weekend with a period where teams were playing close to three games a week.
"Rugby League had the same situation where most sides relocated to Queensland. Cricket is going ahead and, yesterday, I stood and watched Callum playing rugby union on one pitch, then turned around and took at a look at the Brisbane one-day cricket final with [Test] stars such as Marnus Labuschagne performing on the next field.
"I am not glossing over how serious the situation is, but we have reached this stage due to compassionate leadership – with people before economics."
Reidy has no illusions about how difficult the future will be for community clubs and organisations involved in sport across Scotland. When I told him there was no prospect of any action until at least the start of 2021, his compassion for old colleagues was evident.
But, despite all the problems, he remains convinced that forward-thinking clubs, with a commitment to growing the sport, will gradually recover from these travails in the future.
He said: "I know the grassroots is being affected, but things will get better and the SRU will need to be creative with the competition structure when things go back to 'normal'.
"Schools and clubs will need to be prepared to play games with no spectators as we did in the early stages. The future will not be bad, but it will be different.
"There is no doubt that sport is important for the mental health of players and supporters, and, for a while, we were looking at kids losing a whole year of physical exercise, but with patience and being sensible, the competitions went ahead.
"In Scotland, there should be a revival of district rugby, the creation of a north-east pro team with all the regional clubs involved in some capacity and there should be more support for Stuart Corsar's Big Rig coaching sessions which help kids in their formative years."
Reidy teaches mathematics in Brisbane and described his son as "an intelligent hooker – which is a contradiction in terms! – who hopes to play for Scotland one day".
Given everything else which is happening, we shouldn't rule anything out of the equation.