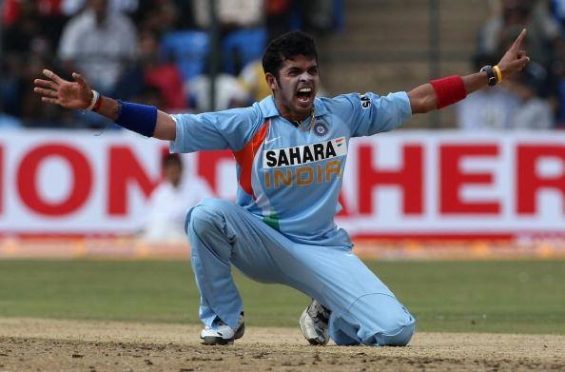 He's the high-profile Indian cricketer, who is set to swap Slumdog Millionaire for Whisky Galore
Shanthakumaran Sreesanth, 34, has won a World Cup, appeared in Bollywood films and become one of the most controversial sports stars of his generation. He has millions of followers on social media.
And now, he is gearing up to join Scottish club, Glenrothes, as they prepare for the new season.
Sreesanth, who played in 27 Tests and 53 one-day internationals for India, was banned from the game after being charged with spot-fixing. But he was cleared of all charges by a court in Delhi four years ago.
Yet he has never played since and has consulted his lawyers about taking the matter to the global Court of Arbitration in Sport.
Here is his reaction to the situation in which he finds himself.
"I've loved cricket for as long as I can remember. There wasn't a time when my friends and I weren't playing with a bat and ball and whatever equipment we could find and marvelling at the exploits of players like Sachin Tendulkar, Anil Kumble, Rahul Dravid, Sourav Ganguly, and others.
"So you can imagine how frustrating and heartbreaking it has been for me to be denied the chance to play cricket at any level for the last four years because of an allegation which isn't true and yet which has hit my world like a bombshell.
"Just to be clear on this: I was accused of spot-fixing, but I vigorously denied any involvement or knowledge of it and I was cleared of any suspicion of wrongdoing in a law court in Delhi. That should have been enough to convince the Indian cricket board, the BCCI, to lift any ban on me and let me return to the field to play the game I love. But instead, they have gone into hiding and have refused to see sense.
"Last summer, I spoke to Eddie Gibbs, an enthusiastic committee member at Glenrothes and it was clear he was a kindred spirit. When he mentioned I should come over to Scotland and get involved in a few matches, we had a laugh about it, but the more I thought about it, the more I thought "Why not?"
"After all, I know that Scotland has a lot of interest in cricket. I saw them at the last World Cup in New Zealand in 2015 and they impressed me with their talent and dedication, because I realised life can be tough for the Associate nations because of the lack of opportunities at elite level.
"Thereafter, the more I spoke to Eddie and looked into the thriving youth set-up at Glenrothes, I realised it would be a brilliant idea to travel to Fife and get involved at the grassroots again with people who genuinely love their cricket. Ever since it was suggested, I have been excited at the prospect.
"Glenrothes have made the offer and I've accepted it. This isn't some gimmick or publicity stunt, far from it. I carried out a long interview with Eddie and I want to do whatever I can to come to Scotland, meet the Glenrothes players, perform alongside them and, hopefully, pass on a few tips.
"I'm actually so committed to making this happen that I want to bring a couple of Scottish youngsters over to my homeland and give them a taste of cricket in Kerala.
"They'll discover that the game is like a religion here, and they'll never forget the experience. I've discussed this with Eddie and I hope it spells out my desire to get back into the swing of things on a cricket field.
"Anybody who watched me on the international stage will know I always offered 100% of my heart and soul to my country. It helped me be part of a World Cup-winning side and that was one of the happiest moments of my life. Sadly, at least in terms of cricket, the last few years haven't brought much joy.
"Instead, I feel as if I have been victimised for a crime I didn't commit. But the support of so many people all over the world and the messages of support have been a shining light in the darkness. They believe in me and I take succour from that fact.
"It's time now for me to be the master of my own destiny. I want to play for Kerala, and I want to play for Glenrothes and I will do so."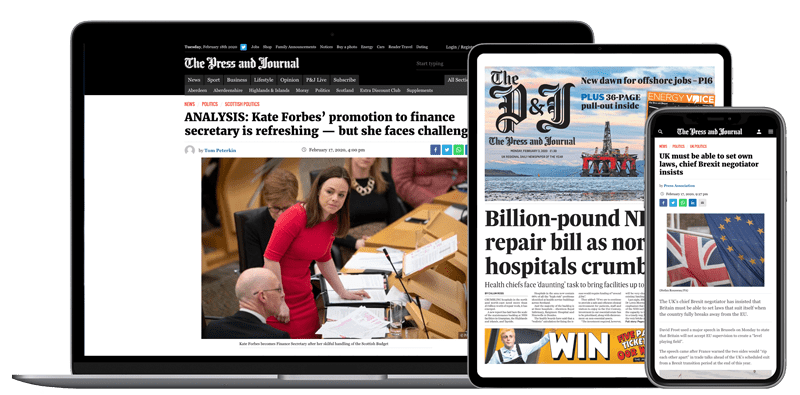 Help support quality local journalism … become a digital subscriber to The Press and Journal
For as little as £5.99 a month you can access all of our content, including Premium articles.
Subscribe