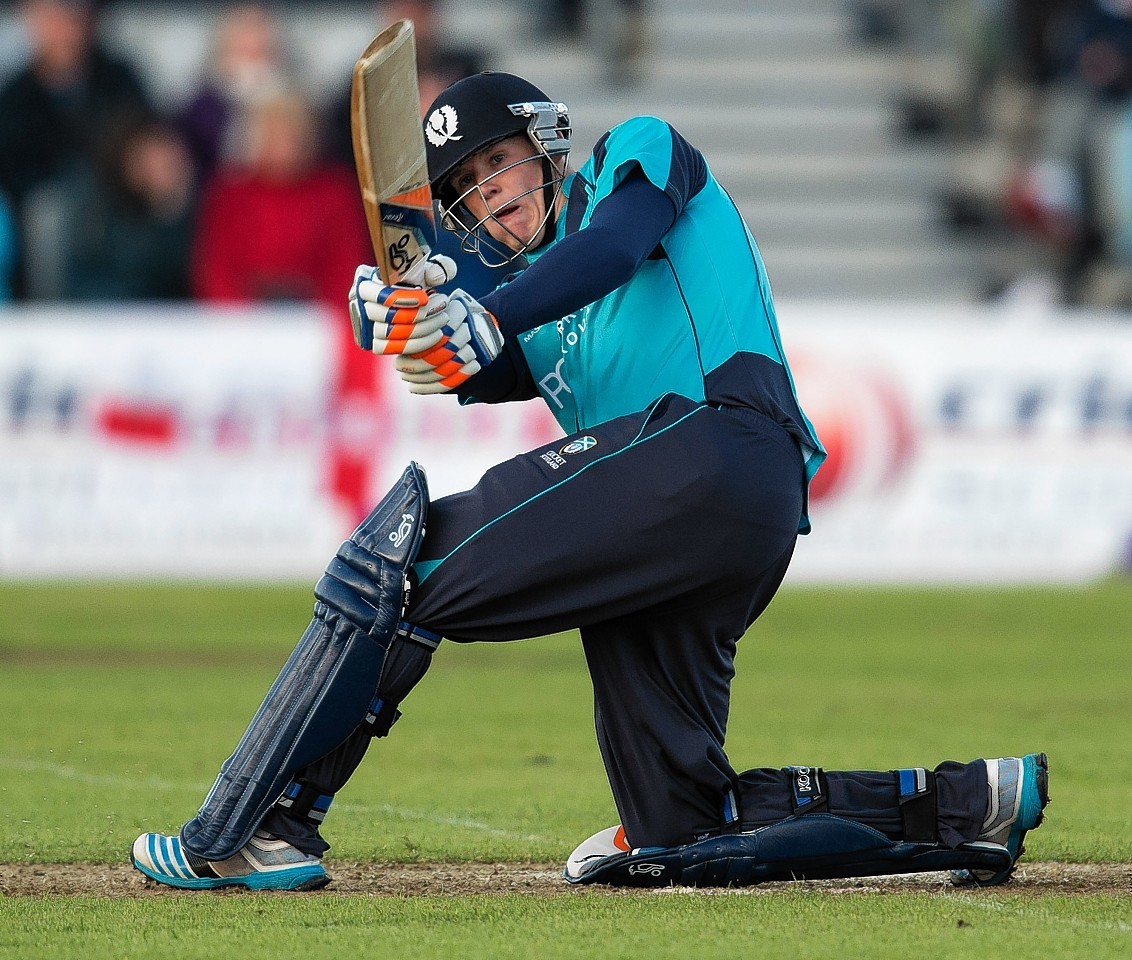 Stoneywood-Dyce will look to captain Michael Leask to take his form of the regional series and the international arena into the club game as they bid to climb the Eastern Premier Division.
Leask scored 42 runs against England in the one-day-international at Mannofield on May 9, drawing plaudits for his display but followed it by being dismissed for a duck the following day against Falkland.
He has since responded with knocks of 44 and 49 in the space of 24 hours for the Highlanders, the regional select side, before adding 11 to his club's tally in the defeat to Carlton last weekend.
The need for Leask to up his scoring rate was evident last week as four of his team-mates were dismissed for nought.
But with a run of home games looming the Scotland international hopes his side can get back to winning ways.
Leask, whose side host Heriot's tomorrow, said: "We know we need to improve and I include myself in that. We can take confidence from our display in the Scottish Cup last Sunday though. We played Arbroath United with a weakened team due to the unavailability of some of our senior players and pushed a strong Arbroath team all the way.
"With our experienced players coming back this weekend I'm confident we can do well.
"We're looking to make Peoples Park a fortress after what has been a tough run of results for us and, with three of our next four games at home, and the away game a trip across the city to Aberdeenshire for the derby we have a chance to get some points on the board.
"Heriot's are a good side and were top of the league after week three, so we know not to take them lightly. ."
Leask knows the club has asked a lot of its younger players in what has been a difficult start to the campaign but he is confident the emerging youngsters will be better for learning in the school of hard knocks.
He said: "We're proud of our youth system at the club and we do put big demands on the younger lads but I believe it's the best way to go. We get them involved and we use them correctly.
"If their confidence takes a knock we take them out the side or build them up, but we manage them all carefully.
"Elton Willemse and Henk Conradie stepped up last weekend when we needed them and they are leaders in the team which the young lads can look up to."