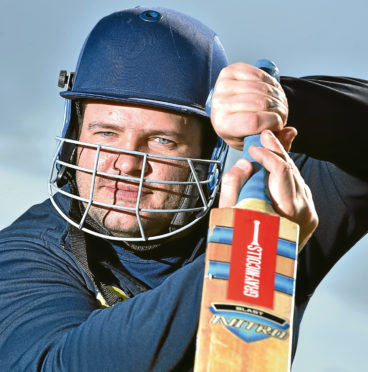 He's the man tasked with revitalising cricket in the Granite City – and Daniel Sutton has arrived in Aberdeen via Argentina.
The 28-year-old has just taken on the role of development officer, as part of a partnership between Aberdeen University, Robert Gordon's College and Cricket Scotland.
But he has spent the last five years working in the South American country and started out as head coach at a club called Belgrano Athletic.
His role was wide-ranging and saw him spreading the gospel across the Pampas during his five-year stay.
Sutton said: "I was in charge of all the national teams – under-13, under-17, under-19 and the men's and women's sides – and also ran Cricket Argentina's development programme.
"Some days, I would start in a school with a group of 10-year-olds, who had never played cricket – they thought it was croquet – and it was a challenge.
"There are six men's teams who play in the first division in Argentina and eight second division teams. We introduced cricket into 30 schools in Buenos Aires, so there are probably about 3,000 juniors playing the game now. And we also had a strong girls' section."
Sutton is determined to bring the same missionary zeal to his efforts in Aberdeen and Aberdeenshire.
He added: "Within my role, I plan to increase junior participation numbers across the city.
"For that to happen, it will be important to ensure cricket is happening in both primary and secondary schools and that strong links are created between the schools and the clubs.
"I will be working with all clubs in the city/shire region, but will initially focus on Aberdeenshire, Gordonians and Stoneywood Dyce to increase their junior sections.
"I strongly believe that if we can make cricket fun and enjoyable, children will be drawn towards it.
"Unfortunately, at times, it can seem boring and slow, but this perception needs to be changed. Coaching within clubs has to be dynamic and engaging, with the players involved all the time."
Sutton insisted he was committed to bringing families together in a bid to reverse the recent decline in participation numbers. But he knows he will have to show initiative and innovation to transform matters.
He said: "It's very important that we get parents involved, because we want to make cricket a family experience.
"We don't want parents dropping their kids off at a training session and then heading off to Tesco; we want them to get involved along with their kids."