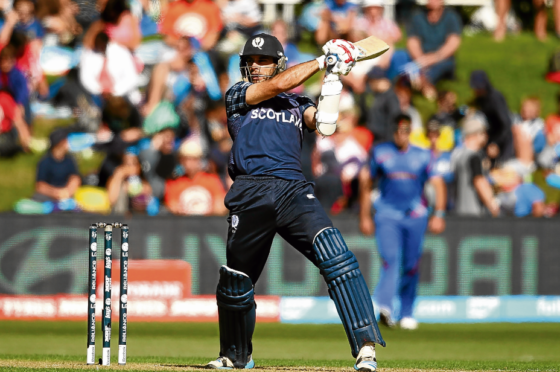 We are always being told that people have shorter attention spans than they did 20 years ago, so it's best to organise events which don't turn from va-va-voom to zed-zed-zed.
In that light, you might imagine that when cricket's governing body, the ICC, decided on the format for the 2019 World Cup, it would opt for a short, sharp format to accentuate the excitement and wow factor.
You would be wrong.
Instead, in a move which threatens to make the competition a gruelling experience even for the most diehard aficionados, it will be staged from May 30 to July 14.
That is 46 days and 45 matches between just 10 teams. Contrast that with the football equivalent this summer, which features 32 teams and will be settled in as many days in June and July.
It's bad enough that the sport's administrators have seen fit to exclude the likes of Scotland, Ireland and the Netherlands when all the action is taking place in England and Wales.
What a chance to stage some of the games – such as Afghanistan v Sri Lanka and New Zealand v Bangladesh – in Edinburgh or Aberdeen, Dublin or Belfast.
But it's worse still that they have devised the cricket version of Groundhog Day, where everybody will play everybody else in a stultifying, relentless format of 50-over contests covering nearly seven weeks.
Predictably, the ICC has insisted this will offer a level playing field. In reality, it ensures several teams will be out of contention for semi-final qualification long before they have finished their schedule. That means dead rubbers and, heaven forbid, the enhanced possibility of spot-fixing between opponents who have already been eliminated.
Other pastimes have recognised expansion is essential and football and rugby have been at the forefront of the development. Is cricket really saying it knows better?
No wonder there are private concerns about the future of Tests even among the globe's elite performers. And recourse to ridiculous concepts such as the 100-ball matches, which some of us initially thought were a belated April Fool.
No doubt, the 2019 World Cup will produce a few spectacular pyrotechnics and classic encounters. It always does. But this is the opposite of The Fast Show and risks becoming a gaping yawn on the lawn.
It will also be up against the likes of Wimbledon and other major attractions. At a time when many cricketers prefer playing to watching.
Reasons to be fearful? Absolutely.