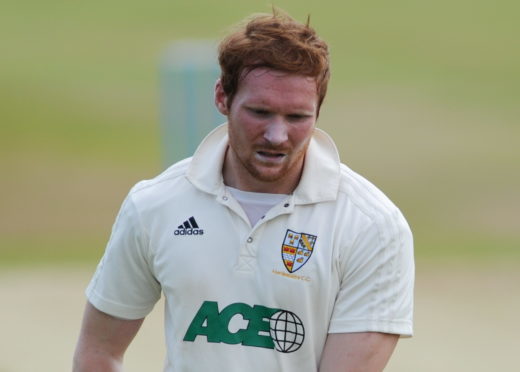 Mannofield batsman Grant Jamieson is targeting a return to active duty in the North-East Championship before the end of the month after having the stitches removed from his hand injury suffered in his side's defeat to Stoneywood-Dyce on May 26.
Jamieson was left requiring immediate treatment after suffering a nasty gash on his hand while fielding and the injury will keep him out of tomorrow's to trip to ASI Gordonians.
He said: "I got the stitches out at the start of the week but I've been advised to give it another couple of weeks to heal properly.
"It's been so frustrating. I was fielding at short extra cover when the ball was lashed at me. It bounced off an old wicket which meant I had to readjust to try to catch the ball but it skimmed off my hand.
"It stung a little and I wiped my hand on my trousers but when I looked down I sat the red streak of blood and I knew I was in trouble. Shay Nanthakumaran, our wicket-keeper, is a surgeon and he told me straight away I would need stitches. I asked him if I would be able to play after having them put in and he told me there was no chance so I'm taking the advice of my team-mate and the experts.
"I won't play this weekend or next week but we have a Twenty-20 game scheduled for a week on Tuesday so I'm planning that game for a return and we'll take it from there."
Mannofield recorded their second win of the campaign in Jamieson's absence against Forfarshire 2nds last weekend but the opening batsman insists there is room for improvement.
He said: "We should have won more and we seem to have managed to clasp defeat from the jaws of victory in some matches so far.
"We've lost some experienced players and it's a big jump from playing Grades cricket to the Strathmore Union, especially for the bowlers.
"You don't get away with two bad balls an over at this level; they are hit for four.
"But the older boys have been short of runs too and maybe there's some struggling with confidence. We've all got to pitch in if we're to get some more wins and move up the table."
Joint league leaders Stoneywood-Dyce, who boast a 100% record after six games, bid to keep the pressure on title rivals Falkland when they host Meigle tomorrow. Falkland will fancy their chances of making it seven wins from seven at home to second bottom Dundee HSFPs.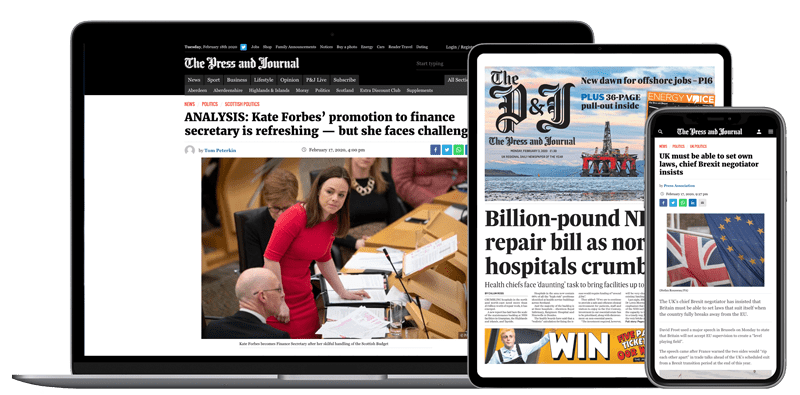 Help support quality local journalism … become a digital subscriber to The Press and Journal
For as little as £5.99 a month you can access all of our content, including Premium articles.
Subscribe