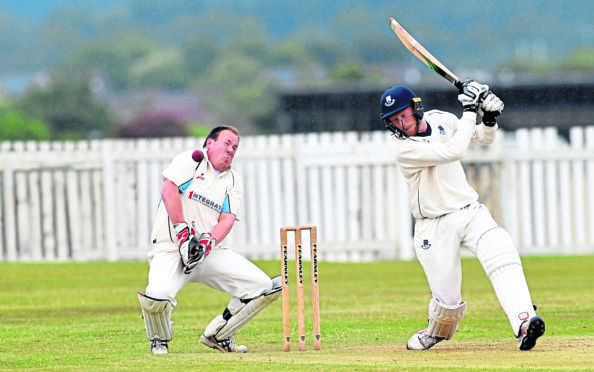 Mannofield's game with Strathmore in Aberdeen was the only match to beat the weather in the Strathmore and Perthshire Cricket Union's north-east championship at the weekend.
Even then it was a close-run thing, as the home side raced to victory, dismissing the visitors for 70 in 24.2 overs before rattling off the runs in 10.2 overs just in time to beat the incoming deluge.
Finlay Anderson inflicted most of the damage, taking five wickets for nine runs, with good support from Paul Wood, who took four for 29.
The home reply was led by Indika Yahathugoda, who hit a brisk 42 as Mannofield cruised to victory by nine wickets and the comfort of a mid-table position.
The real story of the day, however, was at People's Park where Stoneywood-Dyce were denied a win in their top-of-the-table match with Falkland, playing the Fife side off the park but just unable to force victory after bowling the visitors out for 151 and then cruising at 43 for no wicket, only to be frustrated by the late afternoon rain.
Stoneywood-Dyce captain Jack Mitchell was exasperated by the outcome.
He said: "We were totally in control throughout the game.
"Their only resistance came from their professional Harsha Cooray, who hit a fine 45. We fielded well, including Jordan Squire who took two blinding catches in the deep.
"But the positive is having dominated our main rivals.
"We'll just need to do the same when we go to Scroggie Park later in the season."
Once again, opening bowler Jamie King was in great form, taking three for 35, but it was spinner Liam Lindsay who claimed the main prize when he clean-bowled the impressive Cooray whose knock included eight sumptuous 4s.
Lindsay took three for 31. The home side needed to bat for 20 overs to force a result but was called off in the eighth over by the umpires, who, had they been more decisive after the interval and allowed play to continue, might have given the game the result the occasion deserved. Openers Stuart Lister and Lindsay were in control when play was abandoned.
The game between Forfarshire and Gordonians at Broughty Ferry was called off without a ball being bowled.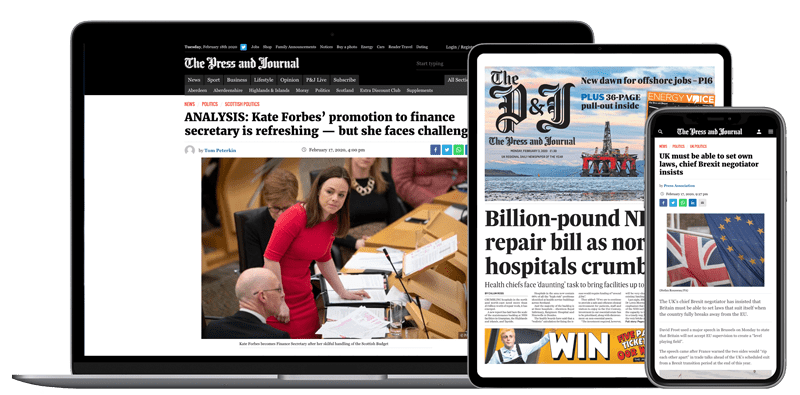 Help support quality local journalism … become a digital subscriber to The Press and Journal
For as little as £5.99 a month you can access all of our content, including Premium articles.
Subscribe