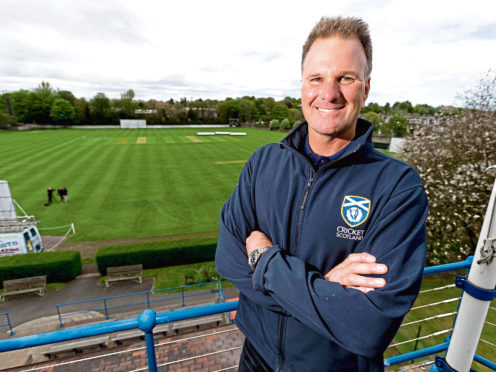 Scottish cricket has been dealt a blow with the news that national coach Grant Bradburn is leaving the role to join the Pakistan setup.
The New Zealander has been a major influence in the recent transformation of the Scots into a side capable of meeting and beating the best at international level.
During the last two years, they have defeated ICC full members Sri Lanka, Afghanistan and Zimbabwe and triumphed over World Cup favourites England in Edinburgh in June.
But their opportunities to shine at elite level have been restricted by a lack of fixtures and the ICC's controversial decision to reduce the number of participants at next summer's World Cup to just 12.
After such progress, Scotland is now the next logical candidate for full test membership.
But, considering that isn't going to happen for the forseeable future, Bradburn cannot be blamed for joining one of the powerhouses of the global game.
Thanks for the memories, Grant! #followscotland ??????? pic.twitter.com/bVoHnHTKLS

— Cricket Scotland (@CricketScotland) September 6, 2018
Malcolm Cannon, Cricket Scotland's chief executive, said: "Grant leaves the team in a very good position to qualify for, and compete strongly in, the next two World T20 finals in 2020 and 2021.
"Excellent systems consistently win matches and we now have not only a strong squad and a healthy pathway, but strong systems and a great support team in place.
"To us, Grant will always be considered a Scot and we wish him the very best of luck and good fortune in his new role."
Bradburn will replace Steve Rixon as fielding specialist within the Pakistan coaching staff.
But his exit leaves a void, given how his infectious personality and attacking philosophy had inspired a change of mindset among his charges.
They used to think they could compete at the highest level; now they know they can.
Bradburn said: "I am extremely proud of the progress they have made, which makes it a difficult decision to step away.
"The team is in a great place and their recent success is no surprise, considering the hard-working, winning culture that exists amongst the players and staff.
"I am positive the team is ready and capable to continue the climb towards full membership and further international success.
"The ICC surely has an obligation now to recognise the very success they have invested in over many years.
"Scotland and the other leading Associates simply need to play more."
That will remain the big issue, whoever replaces him at the helm.
---
Factfile
After a fairly low-key playing career, Bradburn led domestic side Northern Districts to four titles in his five years in charge.
He left for New Zealand's A side in 2013 before making the move to Scotland less than a year later.
Scotland lost all of their 2015 World Cup group games and fared only slightly better at the T20 World Cup in India a year later, with their sole win coming via Duckworth-Lewis against Hong Kong.
Bradburn led Scotland to their best limited-overs result in June this year when they beat England by six runs, with Calum MacLeod rattling 140 not out off 94 balls.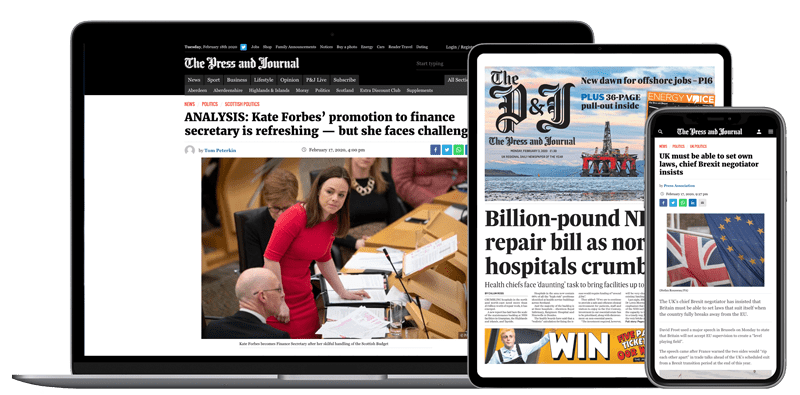 Help support quality local journalism … become a digital subscriber to The Press and Journal
For as little as £5.99 a month you can access all of our content, including Premium articles.
Subscribe