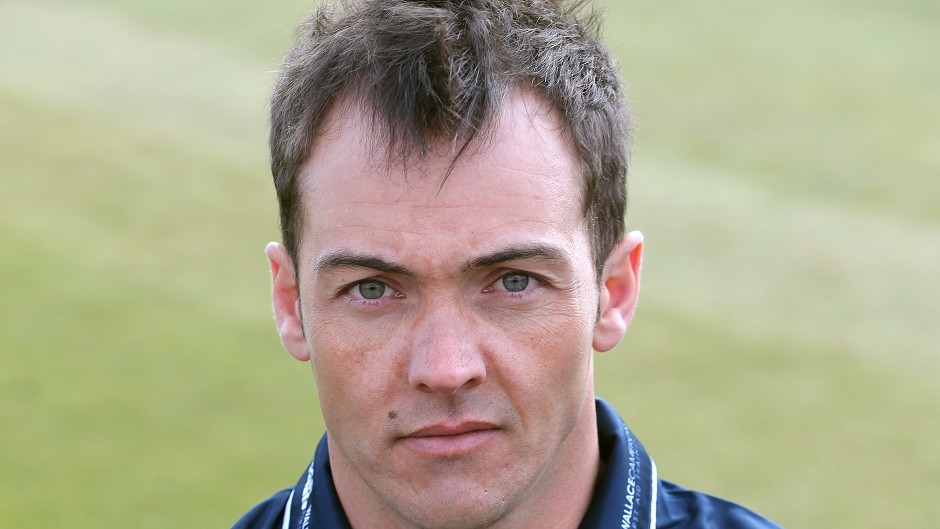 The cricket world is in shock after the death at just 38 of Scotland international all-rounder Con de Lange.
The Clydesdale player, who confirmed last autumn he had been diagnosed with a brain tumour, was one of the most popular characters in the sport; somebody who flung himself into every endeavour with a whole-hearted intensity and enthusiasm without relinquishing his sense of fun or love for the sport.
The poignancy of the tributes which were paid to him from some of the biggest names in the game testified to the impact that he made both on his colleagues across the English country circuit and during his career with Scotland.
South Africa's former fast bowling great Allan Donald said: "I'm gutted to hear that Con De Lange has passed away this morning. What a warrior he was and taken so young.
"My sincere condolences go to the family and their two children."
The South Africa-born de Lange featured in 21 internationals for Scotland, making his debut in a Twenty20 contest against Ireland in June 2015, and subsequently became a pivotal part of their middle order.
His left-arm spin brought him 24 wickets, his best haul being the five for 60 against Zimbabwe in Edinburgh in June 2017, which was the catalyst for Scotland's historic first-ever ODI triumph against an ICC Full Member.
He featured in five matches after that, the last of which was in November that year against Papua New Guinea in Dubai, before being sidelined for health reasons which were not made public at the time.
However, last October, the family revealed the news about his illness and launched a campaign to raise money for the Brain Tumour Charity.
Tony Bryan, the chairman of Cricket Scotland, said: "Con's death at such an early age is a tragedy.
"He was a great servant to cricket in Scotland as well as South Africa and elsewhere, not just in the national team, but also at regional and club level with his infectious and inspirational commitment, both as a player and coach.
"But above all, we remember Con the man – competitive, committed and the ultimate team player, someone with unshakeable principles and integrity. He will be greatly missed and very fondly remembered by many throughout the world of cricket."
The chairman of Aberdeenshire CC has paid a warm tribute to the sportsman.
Willie Donald, who is also the president of Cricket Scotland, said that the news of the player's passing had left many of his teammates "distraught".
He said: "Con was a key member of the Scotland cricket set up and a hugely popular team member.
"A fantastic cricketer and a lovely person, Con will be sorely missed by all of us.
"His teammates are distraught, as we all are, and our thoughts are with his family and friends at this very difficult time."
Mr de Lange's family and friends have worked hard to raise money for the Brain Tumour Charity, mustering more than £10,000 for the cause.
Cricket Scotland's #Beanies4BrainTumours campaign around the start of the new season has currently amassed in excess of £3,000.
He is survived by his wife Claire and their two children, Daisy and Rory. His parents, Dawie and Nerina and his sister Suzanne joined Cricket Scotland at their recent awards dinner to receive a special token on his behalf from his teammates.