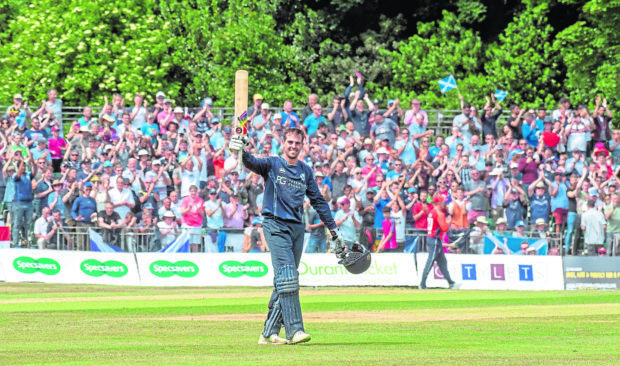 A year ago this morning, Scottish cricket was basking in glory and celebrating banner headlines after the national side's dramatic ODI triumph over England in Edinburgh.
It was a result which highlighted the potential of the Scots to meet and beat any of the leading ICC Full Members and there was much grandiose talk about the victory being a launching pad for further advances in the future.
Yet, 12 months later, what progress has really been made? It's not the fault of Kyle Coetzer, Calum MacLeod and their colleagues, but they are still on the outside looking in, while the badly-formatted World Cup continues in England and Wales.
The dismal weather in May hasn't helped, nor such disheartening stories as Aberdeenshire progressing to the next round of the Scottish Cup – against Clydesdale – after their would-be opponents on Sunday, Fife-based Dunnikier, couldn't even raise a team for the first-round contest. Really! If you're going to enter a competition, you need to do better than that.
In these circumstances, it was doubly heartening to applaud the news of Coetzer's MBE last weekend. Because the Aberdonian has not only been a terrific ambassador for his country, on and off the pitch, but he has blazed his own trail during an often very solitary existence.
Coetzer is one of the most laidback characters it would be possible to imagine. Yet, ever since he excelled at junior level for Scotland, the 35-year-old batsman has been among the proudest and most peripatetic cricketers of his generation.
His MBE for services to the game should provide a smattering of consolation for the many Scots who are watching the World Cup with a sense of righteous indignation.
After all, Coetzer has not only appeared in the globe's premier tournament, but has shone like a beacon at the highest level. In 2015, when he and his compatriots proved a combative force, he created history by hitting a wonderful knock of 156 against Bangladesh which should have propelled his side to a maiden win in the global event.
In the end, through a combination of poor bowling and, to be fair, some excellent batting from the Bangla brigade, Scotland were unable to defend a total well in excess of 300. But Coetzer, whose innings was praised by the likes of Michael Atherton and Nasser Hussain refused to dwell on the negatives or focus on his own heroics.
It sums up the man, who has now been playing a frontline role, on and off the pitch for Cricket Scotland for more than 15 years.
He is one of the sport's class acts. He is also a doughty individual who was committed enough to head down to the English county circuit as a teenager and learn his craft in front of tiny crowds and subject himself to the often gruelling existence of 12th man duties and second XI chores.
Coetzer's crowning glory came at the Grange when he and his colleagues beat their top-ranked English opponents in front of a capacity crowd, whose jubilation was only equalled by their astonishment.
He and his north-east confrere, Matt Cross, put on more than 100 for the opening stand. And their controlled belligerence and skill, allied to a magnificent innings from Calum MacLeod, saw numerous records being scattered to the wind.
It was an ample reminder of the momentum which the Scots have generated, under Coetzer's canny, competitive stewardship. And their eventual triumph over the ECB's finest demonstrated the folly of the ICC in preventing Kyle and Co from being involved in the current World Cup in England and Wales.
I met Coetzer at Mannofield in April and he was as passionate and enthusiastic as ever in promoting the pursuit which he loves to bits.
He believes, and it would be a brave person who would disagree, that Scotland can offer a challenge to any team in the world at the moment.
And one can be absolutely sure he will maintain that mantra for the remainder of his career in his efforts to bolster the Scots' cause.
But that can't happen without fresh opportunities – and some sunshine – for the rest of the so-called summer.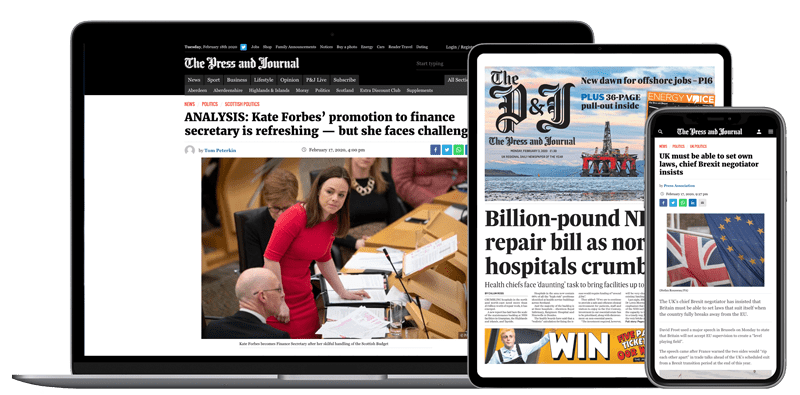 Help support quality local journalism … become a digital subscriber to The Press and Journal
For as little as £5.99 a month you can access all of our content, including Premium articles.
Subscribe