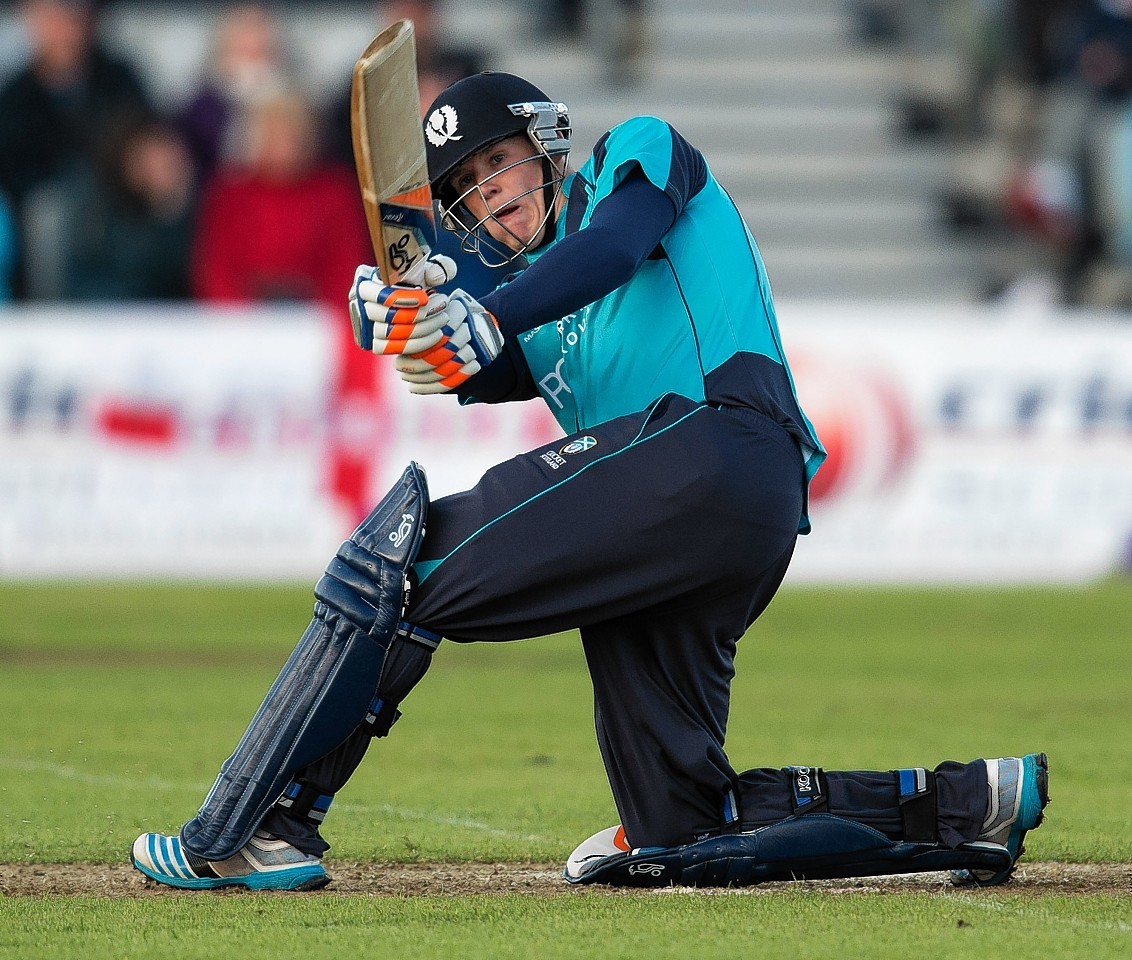 Confidence is high in the Stoneywood-Dyce camp after last weekend's seven-wicket victory over rivals Aberdeenshire but captain Michael Leask has warned against complacency when they host bottom of the league Stewart's-Melville this weekend.
SMRH have lost all five of their matches in the Eastern Premier Division but the People's Park men will be without one of their key players for tomorrow's match.
South African Elton Willemse will miss the match as his wife has recently given birth to their first child, while Jan Stander, who returned to action last weekend, will be back focusing on his coaching commitments by sitting out the encounter.
Leask says there is no chance his side will be taking SMRH lightly.
He said: "They defeated us twice last season and have always been a difficult side for us, so we will absolutely be giving them the respect they deserve.
"I was really happy with how we performed against Aberdeenshire.
"It was exactly what I had been speaking about with the guys. The bowlers had been doing a fantastic job for us but the batting had been coming up short. We put that to right against Aberdeenshire, which was very pleasing."
Willemse has been a star performer for Stoneywood-Dyce this season but Leask is confident his squad is strong enough to cope without the allrounder.
He added: "Elton's wife gave birth to their first child, a boy, on Tuesday so he misses out.
"We are not going to rush him back. I am leaving it up to him and I am not going to be putting any pressure on him now he has a wee one.
"It will be great when he comes back but we still have strength in depth at the club. We have good quality players who can come in and replace him.
"We have a good crop of young players who are waiting in the wings for their chance. This may be an opportunity for them to come in and show what they can do.
"We are also without Jan this weekend. We are hopeful, however, he will play again at some point during the season."